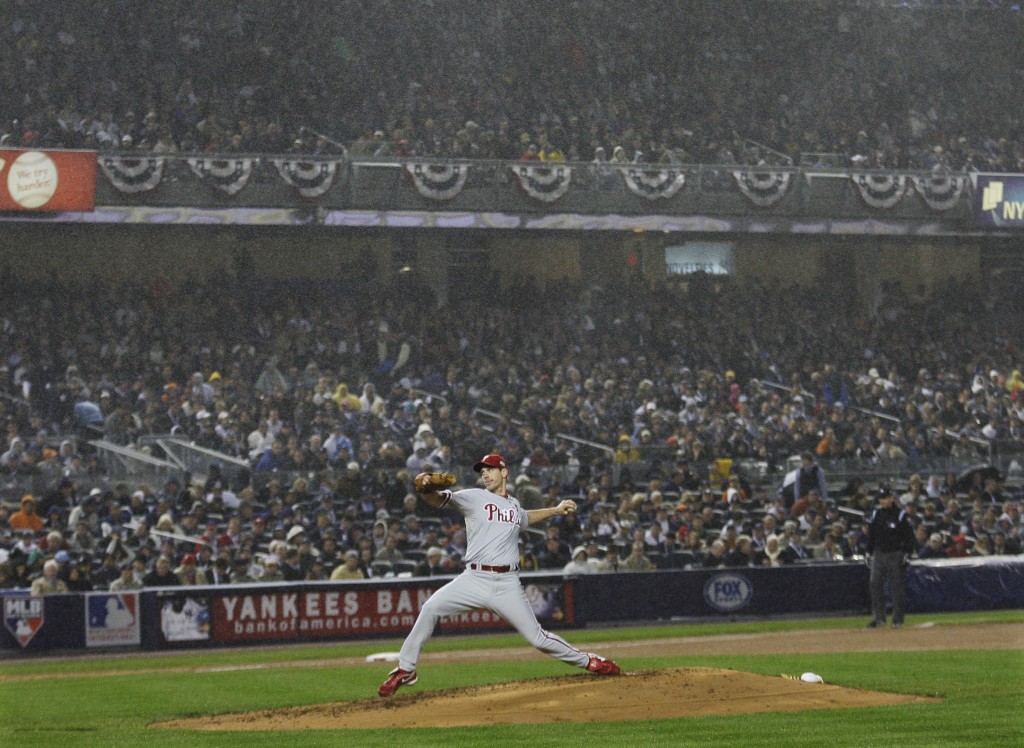 When the news of Cliff Lee agreeing to a contract with the Phillies broke late last night, I was preoccupied by trying to get the site back online after yet another issue with our host. I was frustrated all night and didn't know if it was because of the technical issues, Lee, or both. After a night of sleep, it's easy to say it was both. But I digress.
There's a lot running through my head right now about what losing out on Lee means for the Yankees going forward, so I'm just going to bullet point it because that seems easiest…
It's obvious that the Yankees have long coveted Lee, even before the non-trade in July. They made him an extremely competitive offer to join a perennial contender, and Lee simply said no. There's nothing more Brian Cashman and the rest of the front office could have done, he just said no. There's no one to blame.
Part of me thinks that if the trade had gone through in July and Lee spent the second half of 2010 in New York that the odds of him signing long-term with the Yankees would have gone up astronomically, but we just don't know if that's true. He could have left for the Phillies anyway, in which case the Yanks would be out Jesus Montero (but potentially up on World Championship).
I said it yesterday and I believe it even more today: the Yankees absolutely can not run out and make a knee-jerk reaction trade for a pitcher just because they lost out on Lee. That's only going to make matters worse. Prices are through the roof at the moment.
Please, let's just give up on Joba Chamberlain the starter already. Yes, this is a perfect opportunity for them to move him back into the rotation, but they've been very clear about their intentions to keep him in the bullpen. It's extremely likely that they just don't think he can hold up under the starter's workload.
Let's cut the "we're DOOMED!" crap. The roster as it is is probably a 90 win team, more if Pettitte returns. We all know that the team they have right now is not the team they'll go into the 2011 postseason with. Just get in, anything can happen in a short series.
Joe will have more on the payroll a little later today, but the Yankees have something like $25-30MM burning a hole in their pocket right now, and that's going to be spent somewhere. About half will go to Pettitte if he returns, and some of the remainder will probably go to Russell Martin and soon. I bet he's signed within 48 hours, but then again I was optimistic about signing Lee at this time yesterday.
How about all that garbage about how Texas had an advantage because of their proximity to Lee's home in Arkansas and the lack of income tax? The Rangers reportedly made the best (largest) offer, and he still said no. As usual, the impact of that stuff was over-reported and over-stated.
On the bright side, the Yankees will in all likelihood keep their first round pick (none of the four remaining Type-A's fit), which means two top 50 picks and three top 80 picks in a stacked draft class. Silver lining.
So that's it, there's nothing you or I or the Yankees can do now. Lee is headed to Philadelphia, and the Yanks have to move on with their offseason. We should start to hear some rumors about potential pick-ups very soon, which should make for some good copy.