Cross-posted from FanGraphs.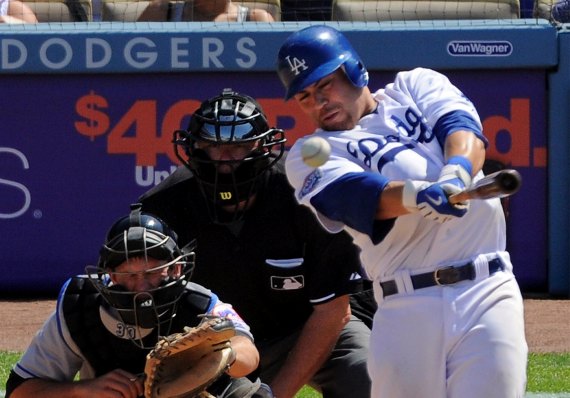 When the Dodgers non-tendered Russell Martin, it was only a matter of time before some team took a flier on him. Three AL East teams, in fact, were reportedly seeking his services. This morning we learned that the Yankees have come out ahead. MLB.com's Alden Gonzalez reports that the Yankees have agreed to terms with Martin. His presence could drastically alter how the Yankees approach the next eight months.
Taking on Martin certainly represents a risk, or else the Dodgers would have tendered him at the deadline. After hitting at least .280 in each of his first three seasons, Martin has been around .250 in each of the past two. During that time he has seen a dip in his BABIP, but it hasn't been drastic. What's more troublesome is that he has experienced a significant power dip in the last two seasons.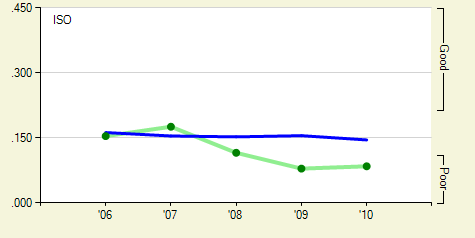 Also of concern is Martin's hip, which he fractured in early August. That ended his season at just 97 games. While hip injuries are always a concern — and the Yankees reportedly think his physical is a big deal — it did afford him a bit of rest. From 2007 to 2009 Martin starts 449 games, which is the most among the 85 players who were behind the plate for 90 percent of their games. The next closest are Brian McCann and Jason Kendal at 422. Martin had played in 97 of the team's 107 games up to his injury in 2010 as well. Wear and tear is certainly a concern with him.
Even as his average and power declined, Martin still managed to produce more than 2 WAR in each of the past two seasons. That is in part due to his position, but is also due to his sustained walk rate. When Martin broke out in 2007 he walked in 10.8 percent of his plate appearances. He's remained above that mark ever since, which has allowed him to keep his OBP at a respectable level. In 2009 his .352 OBP ranked sixth among catchers with at least 400 PA, and his .347 mark would have ranked eighth in 2010 had he qualified. Since his debut in 2006, the only catcher who has drawn more walks is Joe Mauer.
Martin can help the Yankees immediately this off-season. After losing out on Cliff Lee, the Yankees could turn to the trade market in search of a starter who can fortify the 2011 rotation. That will mean sacrificing a few of their prospects. Chief among them is Jesus Montero, a 21-year-old catching prospect who figures to rank among the game's top five prospects. If the Yankees want to make a splash, especially for a pitcher such as Zack Greinke, they'll need to offer Montero. Having Martin on board helps them do that.
If the Yankees prefer to retain Montero and see if he can develop behind the plate, Martin helps them do that, too. His presence allows them to start Montero in the minor leagues. That allows them a bit longer a period to assess the situation. If Montero continues to mash AAA pitching and shows semi-competent skills behind the plate, the Yankees can perhaps flip Martin, or else use him to help ease Montero into the starting role — in the same manner they eased in Jorge Posada with Joe Girardi in the late 90s. If Martin produces heavily, the Yankees could also be inclined to use Montero as a July trade chip.
Martin might represent a risk, but it is one that the Yankees are positioned to take. They have plenty of available money after losing out on Lee — perhaps up to $25 million — so they can afford to absorb Martin's 2011 salary if he flames out. If he comes back to his 2009 and 2010 levels, they'll at least have a catcher with a decent OBP who can help ease Montero into the role (if they don't trade him first). If he rebounds to his 2007 and 2008 levels, the Yankees have an absolute steal. In any case, it was a good move for a team that has money to burn.