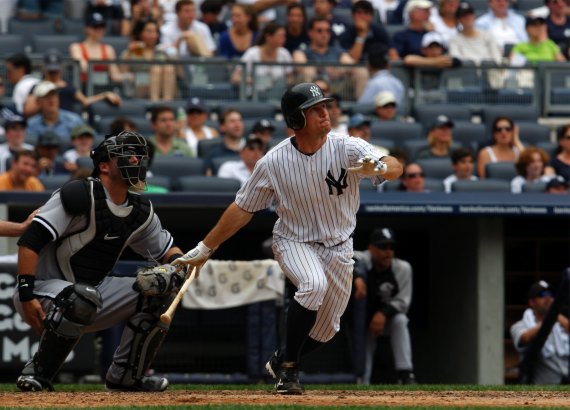 At 5-foot-10, 180 pounds, Brett Gardner can pass for a major leaguer. Throw in his speed, and he looks like a fourth outfielder. What's hard to believe is that, by fWAR, he was ninth most valuable outfielder in the bigs and the most valuable on the Yankees. That's what a .383 OBP and some serious defensive skills will do. Still, there's the question of whether Gardner can keep up this level of production. He doesn't have the power that will cause pitchers to avoid throwing him strikes. How, then, will he continue to provide value to the team?
Baseball history isn't exactly filled with high-OBP, low-SLG players. Since 1980, only 217 times has a player who qualified for the batting title finished the season with a higher OBP than SLG. Brett Gardner's 2010 was his first. Other notable players on this list include Ozzie Smith, who did it nine times, and Rickey Henderson, who appears eight times. While those are interesting names, it's best not to compare Gardner to Hall of Famers. There's another name that appears eight times: Luis Castillo. We'd all be ecstatic if Gardner followed a similar career path.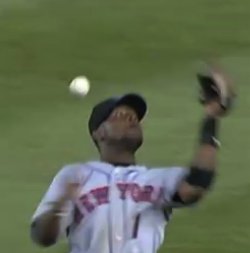 Castillo already has a head start. By his age-26 season, Gardner's age in 2011, he had already finished three seasons with an OBP greater than .360 — and in two of the years it was .384 and .418. In each of his seasons between age-27 and age-31 he produced an OBP of at least .358, and reached as high as .391. He's become something of a punchline during the last three seasons, but even then he had a .387 OBP in 580 PA in 2009. Castillo might not have made headlines at the plate, but he was a steady contributor to the Marlins, Twins, and even the Mets, for over a decade.
Where this comparison takes a strange turn is when we look at Castillo's power. With an OBP higher than his SLG in eight seasons, it's easy to ascertain that Castillo doesn't hit for many extra bases. That he has 28 career home runs comes as no surprise. What's a bit surprising is his paltry career doubles total: 194. Only twice in his career did he hit more than the 20 doubles that Gardner did in 2010. Never has he topped a .082 ISO. To put his .061 career ISO in perspective, Francisco Cervelli's ISO was .064 in 2010. We often think of Gardner as powerless, but Castillo presents the definitive case.
Just because Brett Gardner and Luis Castillo are both low-power players who can draw a walk does not mean that one's career path will follow the other's. But Castillo, and the other repeat offenders on the OBP > SLG list, show that it can be done. We can only hope that Gardner progresses similarly to Castillo. With OBPs that high, combined with his range in the outfield and speed on the base paths, Gardner can be a solid, and perhaps undervalued, contributor to the Yankees for years to come.