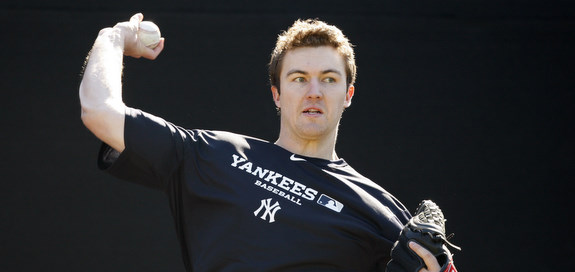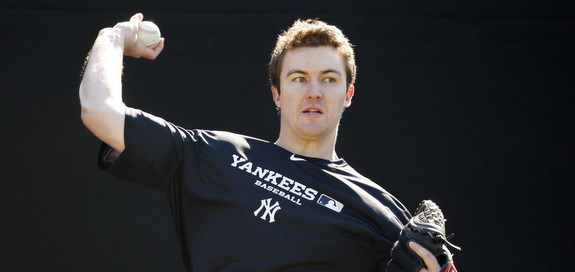 Spring Training doesn't officially start for a few days, but of course some guys are already down in Tampa working out and whatnot. Phil Hughes and Derek Jeter were among those at the complex today, unsurprising since they both live in the area. Erik Boland and Brian Costello were there and brought a tiny shred of news…
Hughes was the first one in this morning and threw a bullpen session in front of new pitching coach Larry Rothschild. He later said that not throwing his changeup in the first half hurt him in the second half, because the pitch "wasn't there when I needed it." That's easily the biggest item on the agenda for Phil this year, use that changeup more to help neutralize left-handed batters. The whole pitch efficiency thing, throwing fewer pitches per batter, will follow.
The Cap'n was there was well, and he just took some batting practice. He worked with Kevin Long earlier this offseason, so hopefully whatever they did helps him find those 45 lost points of OBP. Jeter then shot down questions about a potential position change and being angry over his contract negotiations, as you'd expect.
Nothing exciting but hey, it's baseball. I'm sure you'd rather read that than be reminded that today is the seventh anniversary of the Donovan Osborne signing. Anyway, here's the open thread for the night. The Rangers are the only local team in action, and they've lost four in a row, so yeah. Anything goes, have at it.