As we count down the days and weeks leading up to the season, we're going to preview the 2011 Yankees by looking at each of their core players and many, many more. A new preview will go up every day, Monday through Friday, from now until Opening Day.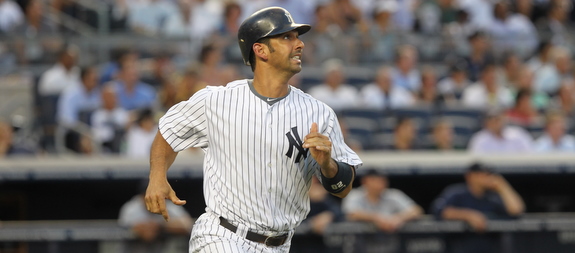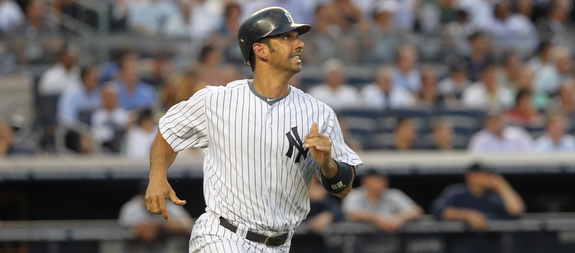 As I mentioned two weeks ago, the Yankees will start the season with someone not named Jorge Posada behind the plate on Opening Day for the first time since 1999. That doesn't mean he won't be in the lineup at all, he'll just be there at a new position. The Yankees finally went ahead and made Posada their full-time designated hitter for the 2011 season, a move that's been expected for a few years now.
Nagging injuries hampered Jorge throughout the 2010 season, though they were pretty much all fluky. A hit-by-pitch on the knee cost him a total of six days, a sprained ring finger suffered on a foul pitch cost him a day, and a fractured foot suffered on a foul ball cost him nearly three weeks. In between the injuries, Posada was his usual productive self. Yes, his batting average slipped to just .248, his lowest since 1999, but he still got on base 35.7% of the time and cleared a .200 ISO (.206) for the second straight year, fourth time in five years, and seventh time in the last nine years. Eighteen homers and production from both sides of the plate (.353 wOBA vs. RHP, .361 vs. LHP) is what he gave the team, and that's pretty much all they ask of the guy.
Now 39, Posada is in the final year of his contract and what could very well be the final year of a career that will garner Hall of Fame consideration. He'll be playing a new position  but will still be counted on for quality at-bats and production behind the heart of the order.
Best Case
Free from the rigors of catching, the best case scenario has Posada staying healthy enough to rack up 500+ plate appearances for the first time since 2007, when he was a 6.4 fWAR player. All that time at DH should help keep him fresh through all six months of the season, which would theoretically help his production. There's certainly some merit to this, as Posada's wOBA has traditionally peaked right around .400 in April and May before slowly slipping down to .370-ish in July, August and September since becoming a full-time catcher.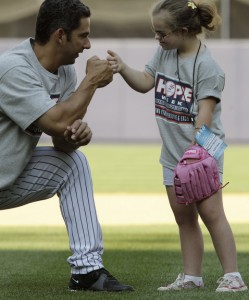 As an old player with old player skills and a surprisingly consistent career, why know exactly what Posada is capable of doing. We've seen him get on-base 40% of the time before. We've seen him club 20+ homers and slug north of .450. Expecting the .338/.426/.543 (.417 wOBA) monster from 2007 to return would be nothing short of foolish, but Jorge was a .285/.363/.522 (.378 wOBA) hitter as recently as 2009, and that approximates his best case offensive scenario. It's better than his .275/.377/.479 (.369 wOBA) career average, and would qualify as Jorge's third best offensive season since 2005.
The defensive upgrade behind the plate may end up being considerable, and the impact on the pitching staff could be as well. Yankees pitchers have traditionally performed worse with Posada behind the plate, but we just don't have enough evidence to know how much of that is on that catcher. He's not the guy throwing the pitch, after all. Either way, getting Jorge out of the catcher's spot improves his offense and the team's defense, a win-win. A designated hitter with a wOBA approaching .380 is better than a three-win player, a level of production Posada has cleared just once in the last three seasons.
Worst Case
Avoiding the abuse of the catching vocation is great, but adjusting to life as a designated hitter is easier said than done. Posada's a career .223/.336/.358 hitter as a DH, which is not what any team wants from that position. He's also well into his decline phase, and he could slip off the edge of the cliff at any moment. There's not much to say about the worst case scenario for Posada; it has him clogging up the designated hitter spot with below-average offensive production, a .330 wOBA or worse. Jorge's job is very simple. If he doesn't hit, he's hurting the team.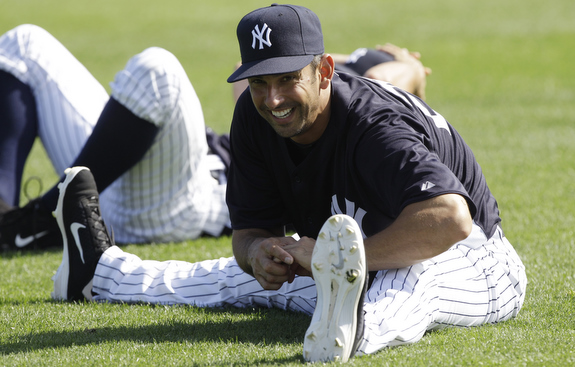 What's Likely To Happen
Catchers usually turn into pumpkins around age 33 or 34, but Posada has managed to defy age for half-a-decade now. American League DH's (taking out NL during interleague play) hit .252/.332/.426 last season, so simply repeating last year's effort will give the Yankees an above-average player at that spot. Any improvement would be gravy, though at his age I'm not expecting any. A .350 wOBA would be better than what the Yankees got out of that spot in three of the last four years (2009 being the lone exception), so Posada's break-even point isn't exactly sky high as far as I'm concerned.
I don't worry so much about his career production as a DH because we're talking about just 351 plate appearances spread across a 14-year career. That represents less than 5.2% of his career plate appearances, and in fact, Jorge's started more than ten games at DH in a single season just twice. Those 351 plate appearances hold very little predictive value.
Posada's career is winding down, but the Yankees' offense is in as good of a position to absorb his total collapse as ever. I don't him to fall apart this year, but it's a very real possibility. It wouldn't sink the team, but it would certainly be sad to see such a great player crawl to the finish.