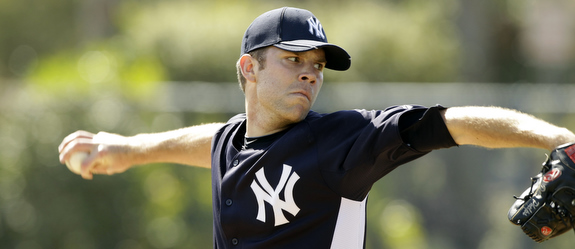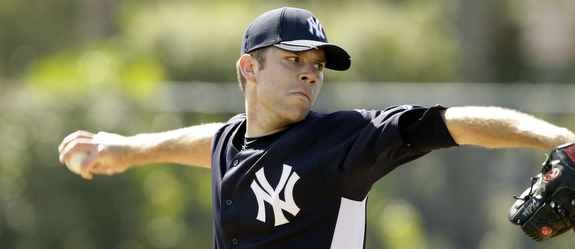 Forgive me if I sound like a broken record, but pretty much everything went right for the Yankees' farm system last year, which is why they jumped from 22nd to fifth in Baseball America's organization rankings. For the most part, the key prospects stayed healthy and performed well while others came back from injury to reclaim to past prospect glory. It was a boost the Yankees needed, because now the team has a solid mix of near-MLB ready talent at the upper levels combined with upside guys a little further down the chain.
Is everything going to break right again? Almost certainly not, but each of the full season affiliates will offer plenty of reasons to follow along this summer.
Triple-A Scranton
Just like every other year, the Yankees are going to rely heavily on the reinforcements they have stashed away in Triple-A this season. In fact, they'll probably rely on these guys even more than usual given the current situation of the back of the big league rotation. Assuming Ivan Nova starts the year in the Bronx, the Scranton staff will be led by three guys who finished last season there: Hector Noesi, David Phelps, and D.J. Mitchell. Andrew Brackman and Adam Warren will jump up from Double-A to round out the rotation, and it seems like a foregone conclusion that two or three of those guys will make their big league debut this summer.
The lineup was going to be anchored by Jesus Montero, but Frankie Cervelli's fractured foot makes him Russell Martin's likely backup to at least start the season. Manager Dave Miley will instead have to rely on 2010 Eastern League MVP Brandon Laird to make the offense go, and he'll have help from Justin Maxwell, Jordan Parraz, Dan Brewer, and big ol' Jorge Vazquez. Mark Prior highlights the bullpen corps, which will also feature big lefty Andy Sisco and a pair or righty prospects in Ryan Pope and George Kontos. Many of these guys will see big league time this year, but the Yankees have enough upper level depth that a sixth consecutive division title is a very possible for Scranton.
Double-A Trenton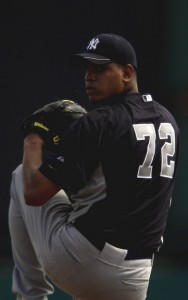 This is where the action will be this year. Brian Cashman has said (repeatedly) that both Manny Banuelos and Dellin Betances will start the season with Trenton, the same place they finished last season. Graham Stoneburner, the best pitching prospect in the system that no one ever seems to talk about, will play the role of third wheel. All three feature power, strikeout stuff but do it in different ways: Banuelos is fastball-changeup, Betances fastball-curveball, and Stoneburner with primarily a sinker. It would be surprising if all three spent the entire year in Double-A.
The offense will be led by the returning David Adams and likely Austin Romine despite his place in the backup catcher's competition. Florida State League MVP Melky Mesa will join the fray, and Corban Joseph will stick after spending most of last season in Single-A. A case can be made that those two are the best five-tool prospect and pure hitter in the system, respectively. Craig Heyer will bring his beastly strike zone skills (95/15 K/BB in Single-A over the last two years) to the pitching staff in some capacity, and switch-pitcher Pat Venditte will give the fans something to enjoy and opposing batters something to dread out of the bullpen. Trenton has won the division in four of the last five years, and with that pitching staff, they'll certainly make a run at another.
High-A Tampa
Luis Sojo's squad figures to be a little short on position player talent this year, with college vets Luke Murton, Neil Medchill, and Rob Lyerly doing most of the heavy lifting. Sojo will have two of the very best arms in the system working out of his rotation in Jose Ramirez and Brett Marshall, and sleeper Scottie Allen (acquired from the D'Backs for Juan Miranda) will get a look as well. Flamethrowers Tommy Kahnle, Dan Burawa, and Conor Mullee will likely join the sneaky good Chase Whitley in a lock-down bullpen. A third straight Florida State League championship will be tough to pull off, but not impossible.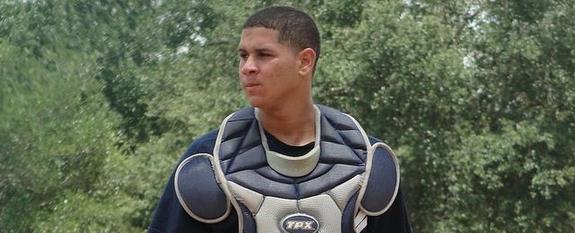 Low-A Charleston
Want to see two first picks play for the same team? Head to Charleston, where Slade Heathcott (2009) will roam center field and Cito Culver (2010) will probably man shortstop. Second rounder J.R. Murphy (2009) figures to give it another go behind the plate, where he'll likely do the DH-catcher thing with Gary Sanchez, arguably the best non-Montero prospect in the system. Eduardo Sosa, Ramon Flores, and Kelvin DeLeon will round out one of the most tooled up outfields in all of minor league baseball, though Flores will likely see time at first.
The rotation is a little more uncertain, but there's no shortage of talent. Mikey O'Brien, Nick Turley, Evan DeLuca, Bryan Mitchell, Gabe Encinas, Taylor Morton, Evan Rutckyj, Matt Richardson, Brett Gerritse … all of those guys are solid candidates for the River Dogs' rotation, and in no way is that be lame.
Short Season Leagues
The vast majority of the short season Staten Island and rookie level Gulf Coast League rosters will be supplied by the 2011 draft, but 2010 picks Mason Williams, Ben Gamel, and Angelo Gumbs are likely to be pop up here. If the Yankees decide to take it slow with Culver, he'll fit in here as well. Whatever pitchers do not make the Low-A roster will play in SI or the GCL, and the stateside debuts of Yeicok Calderon and (especially) Ravel Santana should be highly anticipated.
* * *
My top 30 prospects list will give you some more detailed information about most of the players in this post, but the upper level arms clearly highly the crop with Montero presumably in the big leagues. Whether they help the big league club on the mound or in a trade remains to be seen, but it's pretty much a forgone conclusion that they'll have some kind of impact in 2011.