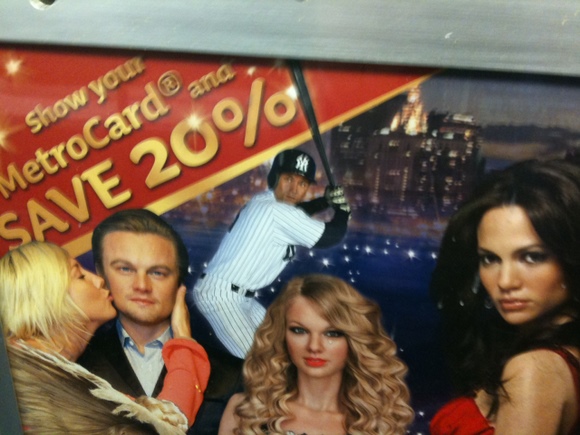 It's no secret that Derek Jeter has gotten off to a rotten start this season, hitting a woeful .219/.282/.234 (that's a .234 wOBA for those of you scoring at home) with a 72.9% ground ball rate that makes last year's 65.7% ground ball rate blush. In an effort to improve his performance, Jeter has taken a drastic step and will now hit left-handed. At least that's what I inferred from this Madame Tussaud's ad roaming around the NYC subway system. It's hard out here for a shortstop, the Cap'n's gotta do what the Cap'n's gotta do.
Anyway, here is your open thread on this Yankees' baseball-less evening. The Mets are (still) playing the Astros, and there's a ton of NHL and NBA playoff action on. So talk about whatever you want, go nuts.
Thanks to Dan for the photo.