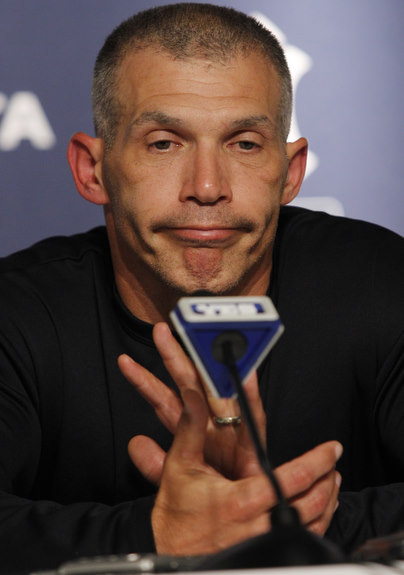 Cut the crap and win a game. Love, Mike.
Derek Jeter, SS
Curtis Granderson, CF
Mark Teixeira, 1B
Alex Rodriguez, 3B
Robinson Cano, 2B
Nick Swisher, RF
Andruw Jones, DH
Russell Martin, C
Brett Gardner, LF
Freddy Garcia, SP
Boo for another ESPN Sunday Night Game. This one starts a little after 8pm ET, so please try to enjoy. Oh by the way, Rafael Soriano probably isn't available tonight because his elbow is barking. Again.