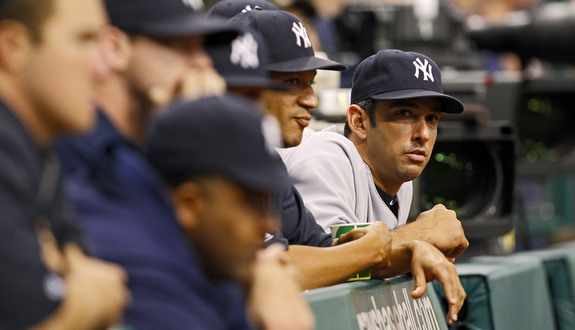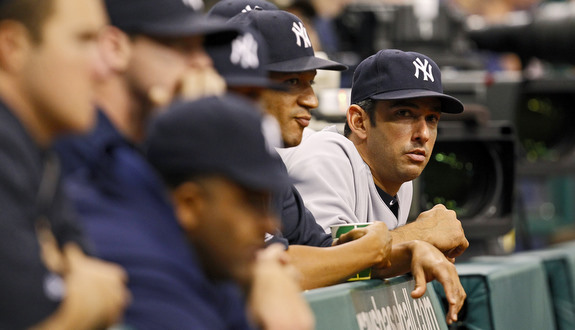 The Yankees just got to Tampa yesterday but they're already on their way out, flying up to Baltimore following tonight's finale of the two-game set. That's not necessarily a bad thing, the Yanks are just 2-5 at Tropicana Field in their last seven games there dating back to last season. Hooray for cherry picking. Here's the latest group of guys that will try to get out of this funk…
Derek Jeter, SS
Curtis Granderson, CF
Mark Teixeira, 1B
Alex Rodriguez, 3B – shakes fist … give the guy a day or two off
Robinson Cano, 2B
Russell Martin, C – wow, five games in a row
Jorge Posada, DH
Brett Gardner, LF
Chris Dickerson, RF – he was called up and Rafael Soriano was placed on the DL, in case you missed it.
Ivan Nova, SP
Another weird 6:40pm ET start, but whatever. No YES tonight, the game is on regular old My9. Try not to throw the remote at the TV.