I managed to keep the answers short-ish this week, so I squeezed in a few more questions than usual. Remember to use the Submit A Tip box in the sidebar to send in your questions.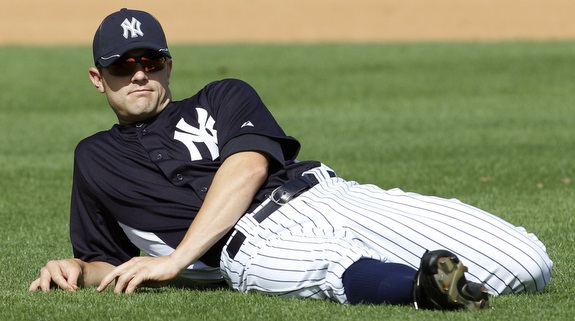 Tony asks: How much longer do the Yankees have team control over Robertson?
David Robertson rode the Bronx-Scranton bus in 2008 and finally stuck for good in May 2009. He's in his final pre-arbitration year right now, and is under team control through 2014 as an arbitration-eligible player. So long story short, three more seasons after this one. That was easy enough.
Dan asks: So, this kills me to ask, but seeing as how I don't think he's been hit by one pie since the thing started, and I've pretty consistently watched him ground out late in games for the last few years, when was the last time Cap'n Clutch was really clutch?
There's two ways we can quickly look at this. Just looking at Derek Jeter's "Clutch" score, he hasn't been positive since 2006 (+2.33). He's hovered between -0.11 and -0.85 over the last few seasons. I prefer WPA/LI, which uses win probability and leverage index to tell us how much the player contributed in the context of the game situations. Jeter last had a positive WPA/LI in 2009 (+1.41). Subjectively, I'll say 2009. That's the last time I was confident in Jeter getting the job done, so to speak, whenever he came to the plate in a "big" spot.
J.R. asks: Couldn't Damon Oppenheimer be a great in house option to replace Cashman? I remember that another team wanted to interview him for a GM spot but that the Yankees wouldn't grant him permission. (I'm not advocating it, just pointing out that the Yankees have an in house option).
This was sent in following yesterday's post about contract non-news. Oppenheimer's the best in-house candidate, and the Yankees actually blocked him from talking to the Diamondbacks about their GM opening over the winter. They had the right to do that, but I still thinking blocking a potential upward move is a dick move. Anyway, it's either Oppenheimer or pro scouting director Billy Eppler, but neither has even assistant GM experience. Yeah, they're candidates to replace Cashman, but they're hardly ideal options.
Jonathan asks: What are the chances the Yanks have three guys play for ROY next year? Assuming those three are Montero, Banuelos and Betances.
I'm comfortable giving this one a big fat 0% chance. There's a far better chance that one of those guys is playing elsewhere at this time next year, but even if they all are in the organization it's unlikely all three will be up. Frankly if both Manny Banuelos and Dellin Betances are in the rotation all year in 2012 (which they would basically have to be to get Rookie of the Year consideration), then something has gone horribly wrong. There's also a non-zero chance that Jesus Montero will cross the 130 at-bat rookie threshold this year. It would be pretty cool if all three guys were that good that soon, but I'm not getting my hopes up.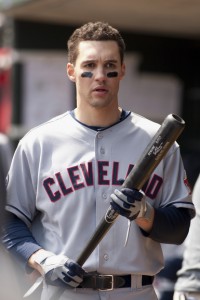 Ryan asks: What do you think of Grady Sizemore as a replacement in RF for Swisher after this year. He looks healthy, and as long as he remains healthy and productive, CLE will not be able to sign him long term after next year's option. That would be a fun defensive outfield with Gardner, Granderson, and Sizemore, if not just a little too left handed.
I've written quite a bit about Sizemore already this spring, and my stance remains unchanged: he has to show he can produce and stay healthy. He's been pretty good since coming off the disabled list (power heavy .413 wOBA), but it's been 18 games and 84 at-bats. Let's see him make it the rest of the season before we start thinking about acquiring him. The other question is how do you acquire him? His club option for 2012 turns into a player option if traded, so you can't trade for him and expect him to stick around next year. If he's worth trading for, then he'll be good enough for a nice contract and will presumably opt for the open market. His bad start notwithstanding, right now I'd just pick up Nick Swisher's option and and go from there.
Rich asks: I was hoping you could shed some light on something different I've noticed about A.J. this year. Not only has his curveball lost some of it's bite, but his fastball seems almost straight compared to the movement it's had in years past. I know he's made some obvious (and less obvious) changes to his mechanics and I'm sure Rothschild has had an influence, but what happened to all that movement?
Really? I think his curveball has regained some bite after it disappeared last season. PitchFX says the pitch had 5.7 inches of drop last year and 6.3 inches of drop this year. Just over half-an-inch, so it's not a huge change, but a change nonetheless. Burnett got a swing-and-miss on the curve 14.1% of the time last year, and it's up to 17.7% this year. A little more vertical movement and substantially more whiffs leads me to believe the bite is back, and even if it's not, the pitch has been more effective this year based on the run values.
Anyway, PitchFX says he's lost an inch of horizontal movement off his fastball, down from 5.1 to 4.1 inches. Perhaps it's the result of the revamped mechanics, or maybe it's a conscience decision to try to help him improve command. There were times over the last two seasons that it seemed like Burnett's fastball was moving too much for his own good. It could also just be normal decline, pitches tend to flatten out as the guy gets older. Either way, A.J.'s been good so far this year, so I hope he just keeps doing whatever he's been doing.