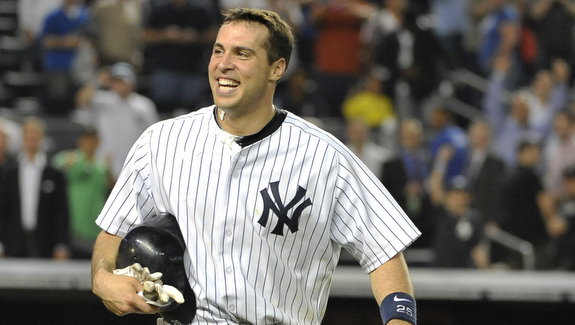 The Yankees just wrapped up a successful homestand against the Mets and Blue Jays, winning four of six games after taking three in row in Tampa and Baltimore. The team finally gets a day off today after playing 16 games in 16 days and 32 games in 33 days, but they're going to need this rest. The nine-game West Coast swing that begins tonight will undoubtedly be the toughest stretch of baseball for the Yankees to date this season, and possibly all year. Why? Check this out…
May 27: Michael Pineda
May 28: Felix Hernandez
May 29: Jason Vargas
May 30: Trevor Cahill
May 31: Brett Anderson
June 1: Gio Gonzalez
June 2: OFF
June 3: Jered Weaver
June 4: Dan Haren
June 5: Ervin Santana
Those are the starting pitchers the Yankees are (tentatively) going to face on this trip. The worst of the bunch has been Vargas, who has a 3.69 FIP and has gone 7+ IP with no more than one run allowed in three of his last four starts. His performance in 2011 is on par with guys like Ricky Romero and Matt Cain, for perspective. It's like the Mariners, Athletics, and Angels all conspired to line up their best starters for this trip just to make life miserable for New York.
Because those nine games aren't tough enough, the Yankees will come home from the road trip, take a day off, then play three straight series (nine games in nine days) against the Red Sox, Indians, and Rangers. Those three clubs are a combined 83-63 with a +91 run differential to date, though with any luck the Tribe will have cooled off by the time they come to town. Even if they do, it's still obvious that these next 18 games are going to be absolute hell for New York.
If there's any good news to be found in all this, it's that it will still be early-June by the time this stretch is over. Every game counts the same, absolutely, but it's a whole lot better to run through this gauntlet when you have about a hundred games left in the season as opposed to say, 30. There's just that much more time to dig out of a potential hole, that's all. Plus it's not like the Mariners and Athletics are unbeatable, those starters are good but the rest of the team isn't.
Every team in baseball is going to run into a stretch like this, and as cliche as it sounds, stretches like this help separate the contenders from the pretenders. For all their flaws – the RISPFAIL, two starters with arms held together by duct tape and stem cells, a LOOGY that is more like a LNOGY, etc. – the Yankees still have the second best winning percentage (.563) and run differential (+51) in the league by a pretty comfortable margin (Tampa is third with a +21 run diff.). The M's, A's, and Halos aren't looking forward to seeing the Yankees this week, you can be sure of it. So enjoy the off day folks, the next few weeks are going to make you wonder what you did to anger the baseball gods.