Six losses in a row and ten in the last 13 games is cause for panic around these parts, but I thought Joe Girardi put it perfectly last night when he compared the team's situation to a trip to the tooth man: "It's like when I have to go to the dentist," said the skipper. "I know I'm going to get through it, but I still dread it every time I go." They will get through it, but that doesn't mean the Yankees should just sit back and wait for things to happen. I think they need to be a little more proactive right now.
Don't get me wrong, when I said shake-up in the headline by no means did a major one. You start releasing players or firing coaches or whatever and all you'd be doing is adding to chaos. Minor tweaks are the best place to start, especially with a roster like this one. Dip your toe in the pool before diving in, know what I mean? So here's what I have in mind…
Alex Rodriguez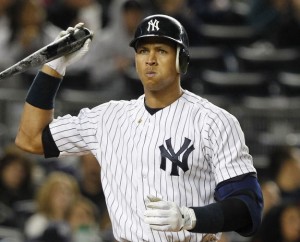 To say A-Rod is slumping would be kind. The Yankees clean-up man is hitting just .180/.253/.281 following last night's 0-for-4 with three strikeouts  in 23 games since that stiff back/oblique issue in mid-April. He's either popping up or fouling off pitches he should at least hit hard, even if it's into a defender's glove, and that's when he's not swinging through low-90's fastballs or over top of anything with some break to it. There's no other way to say it, Alex has been horrible lately.
This isn't the first time he's slumped though, you don't play in the big leagues as long as he has without going through some rough patches. After coming back off the disabled list in 2009, A-Rod went through a 21-game stretch in which he hit .176/.337/.297 from late-May into June. Joe Girardi took advantage of an off day to give Alex two consecutive days off in mid-June, sitting him in a series opening contest against the Marlins. The third baseman came back seemingly rejuvenated, hitting .324/.490/.730 over his next 11 games and .317/.415/.561 over the remainder of the season. Maybe a few days off would do Alex good right now. It certainly wouldn't hurt.
The Lineup
Something has to happen here. You can only run the same lineup out there so many days in a row and watch it not play to its potential before changing something. Doesn't have to be drastic, but sometimes moving pieces around just works. Brett Gardner is hitting well (.373/.484/.490 over his last 18 games), maybe it's time to give him another shot at hitting leadoff. Russell Martin is hitting just .196 over his last 14 games but you know what? He's also getting on base 35.1% of the time during that stretch. Maybe he gets move up ahead of the (supposed) big bats. After A-Rod's hiatus you could flip-flop him and Mark Teixeira in the three-four spots. I'm just spit-balling here, there are a lot of different things they can try. They just actually have to do it instead of running the same order out there day after day and expecting things to magically fix themselves.
A Sensible Bullpen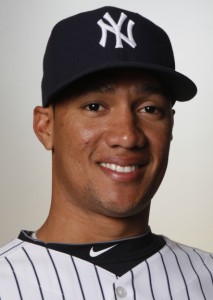 A seven-man bullpen is probably overkill, but I can live with it. An eight-man bullpen is just nutso. Hector Noesi has been on the big league roster for a total of 14 days this year and has yet to face a batter. Give me a break, get the kid back to Triple-A so he can pitch and develop while that roster spot isn't being wasted. If Rafael Soriano's elbow is bad enough that he has to do back to New York to see the doctor, then just retroactively DL him and stop wasting a roster spot.
With Noesi down and Soriano on the shelf, that frees up one bullpen spot since the Yankees should get back to a normal 12-man pitching staff. Amaury Sanit if the de facto long man, Luis Ayala that only-when-losing short relief guy. Fine. Give the other spot to one of the short relief kids that can miss bats in Triple-A and see if they can help take some of the load off Joba Chamberlain and David Robertson. Kevin Whelan is a fine candidate, but there's also Ryan Pope (8.59 K/9, 0.00 BB/9 in limited time back from injury) and George Kontos (23 K in 23 IP this year, 61 K in 68 IP since coming back from Tommy John surgery last year). Remember, Robertson got his first real chance this same way in 2009. The Yankees have options, they just have to try them out. You'd be amazed at what could turn up.
Another Offensive Weapon
If they cut the bullpen down from eight men to seven, Girardi's going to have another bench guy to play with. Eric Chavez is still a few weeks away, and I've already suggesting waiting just a little more before turning Jesus Montero lose on unsuspecting AL pitchers, but he's not the only option. Justin Maxwell (.401 wOBA, RHB) and Chris Dickerson (.340 wOBA, .366 OBP, LHB) are both on the 40-man roster and could be more useful than a pitcher that never pitches anyway. I'm not bullish on Jorge Vazquez (.403 wOBA, RHB), but sheesh, it's worth a try. Given all the slumping bats, a few more days off for the regulars and pinch-hitting appearances wouldn't be the end of the world.
* * *
Again, these aren't major changes, but they're changes nonetheless. Give A-Rod some time off to forget about baseball and heal up any nagging injuries, rearrange the lineup some, optimize the bullpen, add a usable bench player and go from there. I'm all for patience, and I still recommend it, but a little tweak here won't kill anyone.