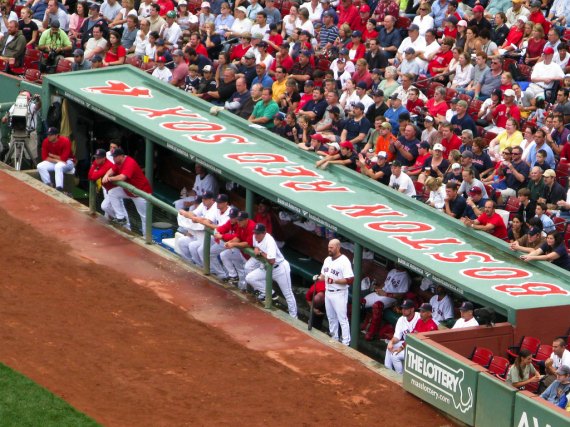 Part of baseball's early-season draw is how quickly things shift around. When the Yanks and the Sox first met, the Sox hadn't yet won a game on the season. By their second meeting in mid-May the Sox had powered back and were 17-20 for the opener. A sweep put them at .500 for the first time on the season. At the same time, the Rays sat atop the division. Since then Boston has continued playing excellent baseball, going 16-6. The Yankees haven't been too shabby, either, going 13-9. Of course, three of those losses came at the hands of those very Red Sox in what was part of the team's low point in the season. This time around the Yankees have a two-game advantage in the loss column and could use a few wins to help balance out their 1-5 record against the Sox this season.
What Have the Sox Done Lately?
Since completing the sweep against the Yanks the Sox have gone 13-6. Their last two series have been sweeps at home. They dropped the first series to the White Sox, and then played an exciting, high-scoring series against the A's in which they won all three. Of course, their pitching staff did surrender 17 runs to the anemic A's offense, so things might not be rolling along quite smoothly right now. They will, however, send out two of their three best against the Yanks, including Josh Beckett, who is seemingly unhittable when facing the Yanks.
Red Sox on Offense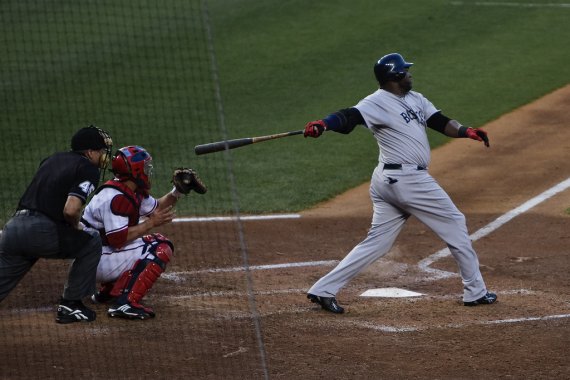 The Yanks and Sox enter this series with identical team wOBAs; they're tied atop the league at .344. The Sox have a somewhat different attack, though. They've done it more with singles, while the Yanks have walked and homered their way to the league lead in runs per game. It actually makes sense that the Yankees have scored more runs than the Sox despite having the same wOBA, and despite the Sox having played two more games. At a time when power is down across the league, run scoring is heavily coordinated with power numbers. The Red Sox do have plenty of power, with a .165 ISO. But the Yankees lead the league in that category by a large margin.
The Sox have three players with a .380 or higher wOBA, and they're three guys you might immediately suspect: Adrian Gonzalez (.409), David Ortiz (.427), and Kevin Youkilis (.383). They're also providing the bulk of the team's power numbers, as they're the only ones with ISOs over .200. Jarrod Saltalamacchia does come close at .192, but that's been the only way he's provided value; despite the high power numbers, which do skew wOBA higher, he's at just .316 this year, or exactly league average. The Sox have also received an unexpected contribution from Jacoby Ellsbury, who has shaken off his injury riddled 2010 to produce a .369 wOBA this year. He has stepped in big time for some of the underachievers.
Carl Crawford still leads that pack of underachievers with his .299 wOBA, but it is certainly trending upward. In May he had a .349 wOBA, though he still wasn't all the way back. He walked in just 2.6 percent of his plate appearances last month, but rode a .352 BABIP to a quality month. So far in June he's 7 for 17 with two doubles, a homer, and a walk. Dustin Pedroia is angling to take Crawford's place as the disappointment du jour, with a .321 wOBA on the season. That trended downward in May, as he produced a .309 wOBA. Power has been Pedroia's bugaboo all year; he had just five extra base hits in May, and has just 12 on the year (.089 ISO).
While Jed Lowrie's numbers are still good, especially for a shortstop, he dropped precipitously in May. After a .410 wOBA in April he produced a mere .303 mark last month, which included a power outage: just seven of his 24 hits went for extra bases, and none were home runs. He's gotten off to a poor start in June, too, going 3 for 18 with a double and a walk (though it was intentional). Rounding out the list of disappointments, J.D. Drew has been pretty bad all season, producing a .295 wOBA. He started off OK in April, but hit just .188 with three extra base hits in May. One guy who could take playing time from him, Mike Cameron, has also performed poorly in 2011.
Red Sox on the Mound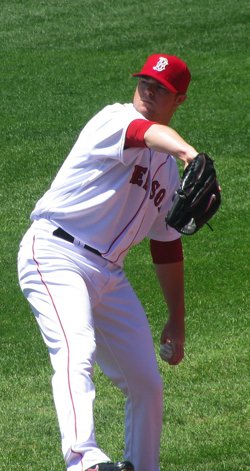 Tuesday: LHP Jon Lester. It has been something of a rough start for Lester, who is currently sporting four-year highs in ERA and FIP. When you glance at his peripherals, though, it's not that surprising. His strikeout rate is down and his home run rate is up, while he's walking batters at roughly the same clip as last year. He hasn't recorded an out in the seventh inning since May 3, and has gotten pretty roughed up in that span. In 29 innings during those five starts he has allowed 21 runs, striking out 29 to 16 walks and five homers. Opponents have a .406 OBP against him in those games as well. One of them came against the Yankees, when he gave up four runs, including two homers, though the Yanks pitching staff gave that one back. In his most recent outing against the White Sox he allowed seven runs in 5.2 innings. That's not to say the Yankees will have an easy time with Lester. It's just the's slightly less intimidating than usual.
Wednesday: RHP Tim Wakefield. This was supposed to be Clay Buchholz's start, but he's taking more time so that his injured back can heal. In his place is a familiar face for the Yankees. In a way this might be a break. Wakefield has been knocked around the last two seasons, pitching to a 5.11 ERA in 183 innings. He has been a bit better thisyear, but that has come more from hit suppression than from his peripherals. Yet we know that Wakefield can get the Yankees at any time. He's faced them for just two innings this year, though they were two perfect. In his last three starts he has thrown 19.2 innings and allowed seven runs, which isn't all that bad. Of course, one of them was against the Cubs, and that skews the numbers just a little bit.
Thursday: RHP Josh Beckett. There was no way the Yankees were getting through a three-game set with the Red Sox without facing Beckett. He has been stellar in general this year, with a league-leading 2.01 ERA and 205 ERA+. He also has a shiny 2.91 FIP to go along with it, mainly because he's gotten back to what made him successful earlier in his career: suppressing the home run. He's not striking out as many, and he's walking a decent number of hitters. But that HR rate is bound to spike at some point, and what better place for that to happen than Yankee Stadium? It seems that Beckett has gone to ludicrous speed when facing the Yanks the last two times, so we'll see if he can again rise to the occasion. On the other hand, the Yankees have knocking him around plenty since he came to Boston, and it feels as though we're due for another one.
Bullpen: The Sox bullpen hasn't been that solid this year, producing a 4.26 ERA, which ranks in the bottom half of the league. Yet their 3.46 FIP ranks towards the top of the league. The back end of the pen has been great, with Dan Bard recovering after a rough stretch and they recently got Bobby Jenks back from injury. Jon Papelbon started the year by lighting the world on fire, but he has given up six runs in his last three outings, which makes him seem more vulnerable. I still don't buy it. He's looked mostly lights out, and I'm not as confident now as I was last year that the Yanks can walk off against him if necessary.
Recommended Red Sox Reading: Last time we recommended the excellent Red Sox Beacon blog, run by friends of RAB Patrick Sullivan and Marc Normandin. They have since moved, though, to Over The Monster. Make sure to check them out there.