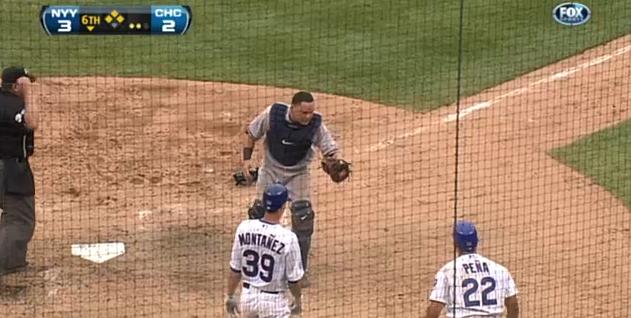 Joe Buck got so excited when Reed Johnson hit that solo homer off Mariano Rivera to lead off the ninth that he declared the game tied. Of course the homer made it just a one-run game, and Rivera went on to navigate the rest of the inning to secure the win. It wasn't easy nor pretty, but they all count the same. Let's quickly recap…
The rubber game of the series will be played Sunday night on ESPN, which means an 8pm ET start. CC Sabathia gets the ball against Randy Wells.
Reminder: We're going to be running some maintainence from midnight to 6am tonight, so the site may be slow or down completely at times. Thanks for your patience.