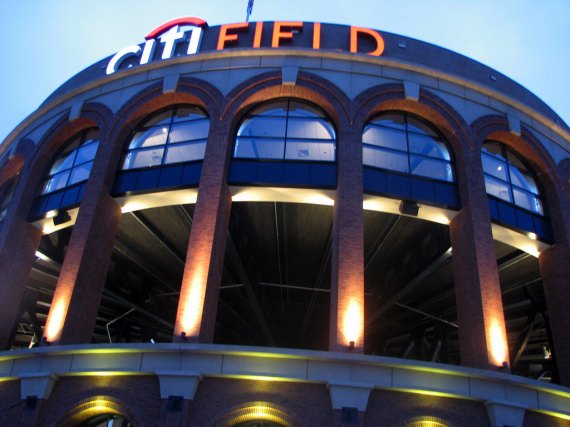 This weekend marks the close of interleague play in 2011. After a two-series homestand the Yanks head across town to play their second to last series this year without the DH. The Yanks and the Mets met up during that brief interleague weekend in may, and after dropping the first one the Yanks took the next two. Overall they are 11-3 against National League opponents and have won their last five games.
What Have the Mets Done Lately?
The Mets have fared well since interleague play started. After dropping a series to Anaheim they won series against Oakland, Texas and Detroit. Included in those series wins is a string of four games in which they put up 52 runs, putting them over .500 for the first time since April 6th. They dropped the final game of the series to the Tigers, but they get a pass on account of facing Justin Verlander. Overall they're playing some of their best baseball this season, which will certainly make this series a bit more exciting.
Mets on Offense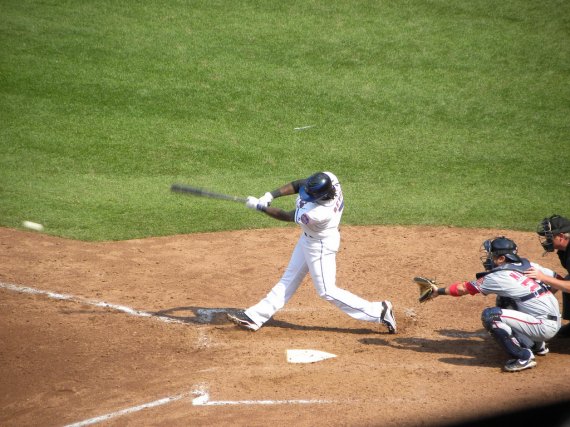 As a unit the Mets rank eighth in the majors with a .324 wOBA, and get a slight bump in the adjusted numbers because of their pitcher-friendly park. Understandably, they don't hit for much power, ranking in the bottom third of the league in ISO. They are, however, fourth in OBP and BA and first in triples, so they do get the job done on offense. Their 4.56 runs per game ranks third in the National League.
Jose Reyes leads the way in every rate stat, hitting .352/.397/.529 while stealing 30 bases and scoring 65 runs. You'll hear people, particularly announcers, saying that the key for the Yanks is to keep Reyes off base. That's all find and good as a concept, but clearly it's no easy task. Reyes is actually tied atop the WAR leader board right now with Jose Bautista with 5.3 WAR. Carlos Beltran isn't far behind, hitting .281/.370/.493 with a team-leading 12 home runs. Reyes and Beltran are clearly the biggest threats on the team, but there are others who can do some damage.
The Mets were looking for big things from Angel Pagan, but a slow start followed by an injury set him, and them, back for a while. He's finally starting to get into the rhythm, so don't be fooled by his .326 wOBA. He's produced .341 and .358 wOBAs in the last two years and is coming into the series 9 for his last 17 with three doubles. Daniel Murphy has been another threat, hitting .302/.346/.426 while playing around the diamond (though mostly at first).
There are a few underrated guys to look out for as well. Ronny Paulino has been getting a few more reps at catcher, and he's been a bigger threat at the plate than Opening Day starter Josh Thole. Paulino is hitting .346/.387/.442 in 112 PA. That might not be a meaningful sample, but you never know how long a hot streak will last. I'd bet on him getting two out of three starts in the series. Jason Bay has also been quite a deal better lately, hitting .317/.371/.444 since June 11th. It's not the Bay the Yankees came to know while he was in Boston, but then again he wasn't that player last year and he still managed to kill them.
Mets on the Mound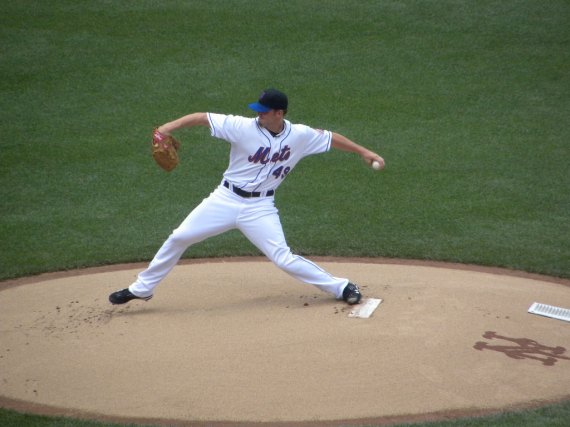 Friday: LHP Jon Niese. A few weeks back I read somewhere that Niese's rotation spot was in jeopardy. For a team with an already thin starting staff, I wasn't sure why anyone would say that, but I guess they were frustrated by his 5.03 ERA on May 12th. Since then he's pitched 49.2 innings to a 2.36 ERA, including 47 strikeouts to 13 walks. Overall on the season he's thrown 98 innings to a 3.67 ERA and 3.62 FIP. On the whole he's been the Mets most effective starter this year, and I'm sure they're glad to have him going in the opener.
Saturday: RHP Dillon Gee. Gee has been a pleasant surprise for the Mets this year. In a way he's like their Ivan Nova, but he's produced better results. He has a below average strikeout rate and above average walk rate, but his ability to keep the ball inside the park helps his overall numbers: 3.32 ERA, 3.83 FIP. He started off June with three excellent starts in which he allowed one run combined, but he faced a few more struggled when facing American League lineups. Against Oakland and Texas he allowed seven runs in 10 innings. This time he faces his most difficult offense to date. It should be a bi gtest for him.
Sunday: RHP R.A. Dickey. On Sunday the Yankees will get their only repeat from the series earlier in the year. Unfortunately, it's the one guy who held the offense in check. Dickey was going through a rough patch at that point, but since the Yanks series he's pitched 51.1 innings to a 2.45 ERA, holding opponents to a .288 OBP. The Yankees have had trouble with knuckleballers — Dickey and Wakefield — this year, as well as guys who (according to John and Suzyn) they consider akin to knuckleballers (Doug Davis), so this could be another challenge. But it'll be a day game, since ESPN mercifully picked up the Dodgers-Angels game.
Bullpen: The Mets bullpen has gotten beat up a bit this season, ranking 25th in WAR and sporting a 4.38 ERA. Francisco Rodriguez has been serviceable, if not good, in the closer role, but there have been problems setting him up. In particular watch out for Bobby Parnell. he was ineffective and then got hurt earlier in the year, but in June he's allowed just two runs while striking out 12 and walking three in 12 innings.
Recommended Mets Reading: Amazin Avenue is our Mets blog of choice. Friend of RAB Caryn Rose also provides a good take on the fan experience at MetsGrrl.