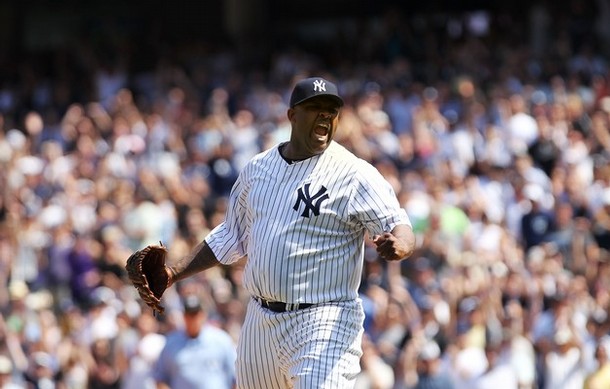 We've grown accustomed to these second half series against the Rays meaning something. I mean really mean something. The two teams (along with the Red Sox) were always bunched together in the AL East and games this like this one tonight would play a big role in determining who would go to the postseason and who would go home in early-October.
But now, this is just another series. The Rays have fallen back to Earth a bit, and currently sit 8.5 games back of the Yankees for the AL wildcard. Baseball Prospectus puts the Yankees' playoff odds at 99.2%, but Tampa's at just 0.9%. Now don't get me wrong, the Rays are obviously still a very good team. At 63-54 (with a +41 run differential, fourth best in the AL), they'd be in first place in the AL Central and in second place in the NL West and NL Central by just one and two games, respectively. But as far as the Yankees are concerned, this is just another game, just another series without any major ramiifications in their pursuit of a postseason berth. Here's the lineup…
Derek Jeter, SS
Curtis Granderson, CF
Mark Teixeira, 1B
Robinson Cano, 2B
Nick Swisher, DH
Andruw Jones, RF
Russell Martin, C
Eduardo Nunez, SS
Brett Gardner, LF
CC Sabathia, SP
The game will begin a little after 7pm ET and can be seen on YES. Enjoy.