Every other week, Jamie O'Grady channels the 2005-version of Michael Kay by "Looking Back. Looking Forward." to get you caught up on what just was, and what soon will be with the New York Yankees.
LOOKING BACK: So what did you miss?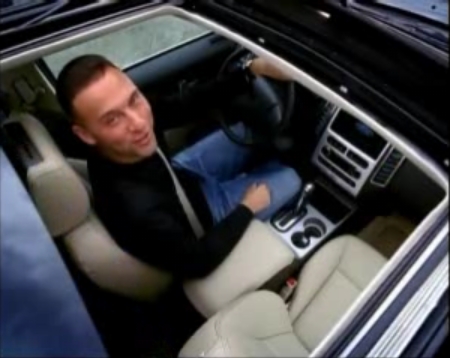 Did you know that after last night's win against the Minnesota Twins, the Yankees have now won 9745 games in franchise history? Coincidentally, that's roughly the amount of times that I yawned watching the 'Derek Jeter: 3K' documentary on HBO recently.
Seriously, could the El Capitan be any more boring? I've experienced Nilla wafers less bland than Jeter's personality. No. 2 values his privacy, but I was under the impression that guy's got an edge, Baby. Not so much, but what he does have is Minka Kelly (safe for work) and a .344 (44-for-128) batting average since securing his 3,000th hit on July 9. My sources tell me the 'DJ4K' sequel is already in pre-production planning.
The ghost of Jorge Posada lives on! In the body of… Jorge Posada. Mere days after being unceremoniously demoted from the DH-slot – going 0-for-2 on the basepaths thus far in 2011 finally forced Joe Girardi's hand – the old Yankee catcher erupted with an unlikely 6-RBI game, his first such effort since 2006.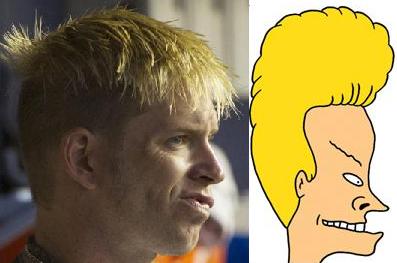 If only Posada could somehow bottle that fiery intensity and pour it into a sippy-cup for AJ Burnett, whose nine wins this season have cost the Yankees roughly $1.83m apiece. Maybe we're all being too hard on AJ. After all, it can't be easy to throw strikes when everyone keeps mistaking you for someone named Beavis. In his defense, Burnett did finally manage to win a game during the month of August – he had been 0-8 with a 7.18 ERA over 13 starts as a Yankee – by "scattering" 10 hits over 5 2/3 innings against the Royals earlier this week. Good times.
My first stab at the prediction business didn't go so well, as the Yankees only managed to go 6-5 over their last four series. I had called for 10-2, although in my defense, one game was postponed. More importantly, New York is now in sole possession of first place in the AL East, and they are also 9 and 10.5 games ahead of Tampa Bay and Los Angeles, respectively, in the Wild-Card race.
Oh, if you missed Rivera's media comments after his recent ineffective patch, you didn't hear the most eloquent and accountable player in any professional sport today. His ability to compartmentalize his successes and failures, while keeping the larger picture in perspective, is probably the most overlooked secret to his success. Quite frankly, and don't call me Shirley, not only will we never see the likes of Mo on any diamond again, but we're highly unlikely to see his equal off it either.
What we learned:

8/5 – 8/7 @ BOS – Ugh. When you rally from behind to beat your division rival's ace in a series opener, you usually feel pretty good about your chances that weekend. Unfortunately, New York's own ace, CC Sabathia, now sports an 0-4 record and a 7.20 ERA against the Red Sox, which kind of stinks and stuff. It's a good thing Sabathia is was, like, virtually undefeated against every other Major League club. Also on the bright side, the Yankee bullpen ahead of Mariano Rivera (more on him later), namely Boone Logan, Rafael Soriano and David Robertson showed why the team's geriatric and/or mentally unstable starting rotation may not be as much of an Achilles heel as once thought.  In fact, over a six-week stretch, Logan had allowed just three runs over 13 1/3 innings with 20 strikeouts, the highlight of which was a 3-pitch bases loaded fanning of the greatest hitter of all-time Adrian Gonzalez. (Prediction: NYY win 2-of-3) (Actual: NYY lose 2-of-3)

8/9 – 8/11 v. LAA – If there's one thing Yankee announcer Michael Kay brings to the table, it's consistency. Consistently awful announcing. You've heard him say it approximately 26,000 times over the years when a pitcher has runners on 1st and 3rd; "the ol' "Jeff Nelson-move." Well, the inevitable happened, the move finally worked. To end a game. Unbelievably, the impossible became possible only after a rare hiccup from the aforementioned Rivera, who had coughed it up against the potent bat of one Mr. Robert Abreu. Yes, that Abreu. He of the two home runs all season prior to facing New York. Oh, AJ Burnett also threw baseballs in no particular direction, so Hide yo' kids, hide yo' wives, 'cause he's walkin' everybody out here.  (Prediction: NYY win 2-of-3) (Actual: NYY win 2-of-3)

8/12 – 8/14 v. TAM – Having already touched on Posada turning back the clock, a far more important development during this series was the potential resurgence of Phil Hughes. Following up a 6-inning, rain-shortened shutout of the White Sox on August 2 – when his fastball was consistently clocked in the mid-90s – Hughes held the Rays to two runs on four hits over six more-than-effective innings.  Maybe Brian Cashman was right when he claimed his non-trades were essentially of the in-house variety at the trade deadline. Then again, Hughes hasn't pitched more than six innings in any of his nine starts this season, so optimism should be tempered. (Prediction: NYY sweep series) (NYY split 2 games)

8/15 – 8/17 @ KC – Not much to say about Kansas City, because, well, they're Kansas City, but I did note a few interesting tidbits. Former Yankee Melky Cabrera (.310/16/73)  must be doing Pilates because he's become toight like a tiger. Can't-miss 1B Eric Hosmer has a gorgeous swing, but that facial hair is starting to cross into Big-Sloppy territory and it's on manager Ned Yost to keep the inmates from running the asylum. Finally, if you watched Wednesday's Yankee loss, you saw the umpires "use" instant replay to absolutely botch a disputed home run call. Notwithstanding the fact the crew apparently did not know the grounds rules at Kaufman Stadium, and therefore no amount of replay could have guided them to the correct call, it was a crappy outcome nonetheless. I've never been particularly concerned with either blown calls or too much technology, but it's readily apparent that something needs to be done. Playing "Just the Tip" makes no sense; you either go with full-deployment of replay for everything but balls and strikes, or you don't have it at all. Perhaps someone can address this when Bud Selig finally dies in 2069. (Prediction: NYY sweep series) (Actual: NYY win 2-of-3)
LOOKING FORWARD: What can't you miss?
If it seems like everything's been quiet on the Yankee-front for the past month or so, that's because it has been. And as you might expect, that serenity is sure to evaporate faster than your 401K has lately with the impending return of Alex Rodriguez from the disabled list. ARod is expected to rejoin the lineup on Saturday or Tuesday, and if he can manage to keep his poker habit in check, he's sure to restore order and depth to the already potent Yankee lineup.
If there's any downside to ARod's return – and believe me, some morons folks will tell you there's plenty – it's that the uber-talented and super-underrated Brett Gardner will probably be bumped back to the 9-hole. If I was slipping the loose-leaf into Girardi's binder, I'd roll with a lineup of 1. Gardner, 2. Jeter, 3. Granderson, 4. ARod, 5. Cano, 6. Teixeira, 7. Swisher, 8. Matsui (see below) and 9. Martin.
Alas, that will never happen, but it probably makes no difference anyway. Any way you slice it, this lineup is very scary to opposing pitchers, and the Yankees are making the playoffs regardless.
What we expect to learn:

8/18 – 8/21 @ MIN – For the past decade or so, we've heard legions of broadcasters and fans tell us how amazing the Minnesota Twins are. "They're MLB's Little Franchise That Could" or "They're proof that chicks also dig the small ball." And with a spiffy new ballpark comes an increase in revenue, and thankfully, team-payroll – they're ninth at $112.7m, approximately 95% of which they're paying Joe Mauer – yet ironically, they're 15 games below .500. Speaking of Mauer, he's only hit one homer this season, and the greatest site ever created tells you exactly what his production is worth according to your measly salary.  (Prediction: NYY win 3-of-4)

8/23 – 8/25 v. OAK – First it was Sergio Mitre. Then Scott Proctor. Might Hideki Matsui be next? Godzilla has reportedly cleared waivers, and you have to wonder if the Yankees have given any thought to bringing the Japanese-born, former-superstar back to the Bronx. Since the All-Star break, the 37-year-old Matsui is hitting .385/.573/1.012 (5 HR and 26 RBI) and I have to believe Cashman has at least pondered re-acquiring him. With the return of ARod, Matsui in the 8-hole ahead of Russell Martin makes a lot of sense. He's always been great in the big spot, and given the team's starting pitching deficiencies, lengthening the lineup might be the only viable path to reaching the World Series. By the way, Matsui is a career .333 hitter against Justin Verlander, he's hit a home run once every 11.5 at-bats against Josh Beckett, and he sports a 1.041 OPS against Colby Lewis. Just sayin'. (Prediction: NYY win 2-of-3)

8/26 – 8/29 v. BAL – Since there's virtually no source material here, let's instead focus on what's good about Baltimore. As far as I can discern, that includes crab cakes, Carmelo Anthony and The Wire. Oh, and Camden Yards. If you haven't yet traveled down I-95 for an Orioles game – and yes, you do need to travel through New Jersey to get there – you're really missing out. Not only are tickets widely available, but they're also cheap as dirt and almost every seat in the house has a great sight line. Just make sure you don't book your hotel room in "West" Baltimore, mostly because you're not Stringer Bell, and you won't be coming home. Ever. (Prediction: NYY sweep series)

8/30 – 9/1 @ BOS – I have a confession to make. Despite being born and raised in the Bronx, having once been employed as a writer by MLB.com, and growing up as the son/grandson of a mother/grandfather who were in attendance on October 1, 1961 when Roger Maris hit his 61st home run, I have never been to Fenway Park. Well, unless you count living vicariously through Ben Affleck in 'The Town' via Blu-ray. I know, it's embarrassing, but now you know, and I hope we can move beyond this woeful inadequacy of mine. Not much to say here; the Yankees need to win these games, especially with Clay Buchholz and Kevin Youkilis on the disabled list. I suspect they will, and both CC and Rivera will redeem themselves for their earlier transgressions. (Prediction: NYY win 2-of-3)
And that's all she wrote. I'll see you back here in a fortnight, unless you follow me on Twitter, in which case I'll see you every five seconds or so.