Every other week, Jamie O'Grady channels the 2005-version of Michael Kay by "Looking Back. Looking Forward." to get you caught up on what just was, and what soon will be with the New York Yankees.

The Yankees are now virtually two-thirds of the way through the 2011 regular-season, and not surprisingly, they find themselves right in the thick of yet another pennant race. It's really quite something when you consider all that's transpired to date. Despite suffering only slightly fewer casualties than did the 54th Regiment under Matthew Broderick, and relying on a pitching staff mostly held together by duct tape, the Bronx Bombers still enter play Friday tied with the Red Sox at 68-42.
Looking Back: So what did you miss?
Back in March, I seem to recall reading somewhere – oh, right, it was everywhere – that the only things more certain than Boston winning the World Series in 2011 were death and taxes. Well, guess what – Kirk Douglas is still alive and the Tea Party says it's okay to ignore those IRS notices I keep getting.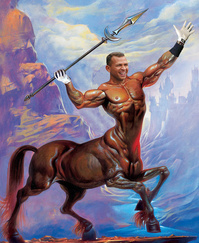 Need more proof that you just can't predict baseball? Since Alex Rodriguez hit the DL on July 8th, New York has responded by winning 17-of-24 games, which roughly translates to a 70.833333333 winning %. With 165 runs scored over that same span, the Yankee offense has been clicking more often than that guy from The Gods Must Be Crazy. Still, it can't be overstated how fortunate it was that everyone's favorite centaur suffered only a minor meniscus tear; ARod's already resumed baseball activities in St. Jetersburg.
Of course, leave it to Rodriguez to make headlines while rehabbing incognito. He's reportedly now being investigated – at this point MLB has an entire compliance division dedicated to ARod – for taking part in some cocaine-laced, celebrity-stacked poker games. I doubt anything – suspension or otherwise – will come of this; Bud Selig is reportedly so fanatical about his strip-poker game that he's doing P90X for a third time to tighten up those saggy glutes.
MLB's non-waiver trade deadline came and went, and the Yankees made their traditional big splash by picking up… absolutely no one. It's hard to blame Yankees' GM Brian Cashman for standing pat – when the most appetizing available player is a guy named Wandy, it's probably best to holster your sidearm. That said, it would have been nice to see the Yankees address their wholly unreliable DH slot. If only Jorge Posada hadn't up and retired in a huff back in May. Surely if he were still on the roster, he'd be making an impact.
At this point in his career, I think it's fair to compare Phil Hughes to a box of chocolates. You never know what you're gonna get. And that's the problem with boxed chocolates, isn't it? It's either a wondrous cocoa-gasm or a lethal bout with anaphylactic shock on account of the peanuts. Maybe the problem isn't with Hughes, per se, but rather it's the darn antiquity of the game's rules. If only hitters were afforded just two strikes per at-bat, is there any doubt that Hughes would win at least six Cy Young Awards?
What we learned:
7/25 – 7/27 v. SEA – The Mariners are bad. Like, really bad. And don't take my word for it, either. 17-game losing streaks tend to speak for themselves. You know a team is broken when its odds of making the playoffs are now less than one percent. It's a good thing the Yankees have CC Sabathia on their side. Opt-out, schmopt-out. Striking out 14 batters in one baseball game entitles him to get paid. A lot. Again. Speaking of number-one starters who will eventually don the pinstripes, paging King Felix. Hernandez, coincidentally, has now won his last five decisions against New York, sporting a microscopic 1.29 over that span. You know what they say, "if you can't beat 'em, buy 'em." (NYY win 2-of-3)

7/28 – 7/31 v. BAL – Buck Showalter really likes wearing windbreakers, which is rather serendipitous given the endless squalls generated by the strikeouts of Mark Reynolds and Chris Davis. AJ Burnett apparently has an allergy to July, as he managed to go winless in his five starts during the month. Orioles' starter Zach Britton once had a bad dream that he gave up nine runs over 1/3IP. Baltimore really needs someone to replace owner Peter Angelos. Someone with vision and a will to get things done. Is anyone better qualified than Marlo Stanfield? (NYY win 3-of-4)

8/1 – 8/4 @ CHW – The artist formerly known as Adam Dunn is having an historic season. Historically bad, which is precisely why I endorse his acquisition by the Yankees this off-season. Guys like Dunn don't just forget how to hit altogether, and I suspect that a change of scenery might do the 31-year-old wonders. Assuming Kevin Long can work his magic to restore even 75% of Dunn's typical yearly production, New York could do worse a lot worse at DH. Please ignore the fact that Derek Jeter has had just one fewer five-hit games (2) this season than Dunn has had "golden sombreros" (3). AJ Burnett is apparently also allergic to the month of August. In fact, he's an unthinkable 0-for-pinstripes in three Augusts in New York. Oh, Brian Bruney still needs anger management therapy. (NYY sweep 4-game series)
Looking Forward: What can't you miss?
If the Yankees are to have any hope of winning the AL East – and securing home-field advantage in the ALDS – they've got to figure out a way to solve the the Red Sox. Coming into tonight's game, New York is a mind-boggling 1-8 against Boston, which has pretty much never happened before, unless you go all the wayyyyy back to 2009, when they started out 0-8 versus their Beantown rivals.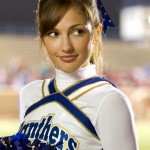 Don't look now, but the rumors of Derek Jeter's demise may have been slightly exaggerated. Since coming off the disabled list on July 4th, all the Captain has done is hit .333 with an OPS well north of .800. Sure, he doesn't field ground balls that aren't hit within two feet of him, but he's a steady and serviceable defender who has proven an innate ability to rise to the occasion. Plus, he gets to roleplay "Bring It On" on a nightly basis.
The Jesus Montero watch has officially commenced. The highly-touted catcher (who supposedly can't catch) is now hitting .288/.345/.441 over 340 at-bats with AAA-Scranton/Wilkes Barre, while Posada hasn't exactly been lighting it up over the last 30 days with zero homers and a .532 OPS. Frankly, I can't be the only one psyched for Jesus-wordplay on the tabloid backpages once the can't-miss phenomhe arrives.
Everybody knows that the Yankee rotation beyond Sabathia (1.15 ERA, 0.97 WHIP and 10.72 K/9 over the last 30 days) is a crap-shoot, so the performance of Rafael Soriano has taken on even greater importance for the club. Soriano (he of the widely-panned, three-year, auto-renew, huge-money, Randy Levine-approved contract) will be invaluable if he can return to career-form after two months on the disabled list. To ensure Soriano's comfort level, Joe Girardi would be well-advised to anoint the former set-up man as his "none-th inning guy."
What we expect to learn:

8/5 – 8/7 @ BOS – Look, these guys are good. In fact, they're a lot like the Yankees from a structural perspective. Great lineup, suspect rotation, and a solid, if not particularly deep bullpen. New York will miss the newly acquired Erik Bedard, but it will remain interesting to see if he's more stud or dud for the Red Sox. Keep an eye on Russell Martin tonight; he's  batting .500 against Jon Lester (albeit over just two at-bats). The pitching matchups aren't really favorable to either club, so I'm betting that the Yankees begin to turn things around. (Prediction: NYY win 2-of-3)

8/9 – 8/11 v. LAA – Does anyone even know who's on the Angel roster anymore? Ok, that's not entirely fair, they do have two of the best ten starters in the game in Weaver and Haren. Seriously, this team relies on the corpses of Bobby Abreu and Vernon Wells for run production, so if the Yankees don't essentially end their season by next Wednesday, I'll be very surprised. By the way, I'm pretty sure that Abreu and Andruw Jones shop for their smiles at the same plastic surgeon. It's claymation, personified. (Prediction: NYY win 2-of-3)

8/12 – 8/14 v. TAM – This will be a series of "ifs." The Yankees can sweep the series and bury Tampa's wild-card aspirations if: 1) they keep Carl Crawford off the basepaths, 2) they can figure out how to hit Matt Garza; and 3) they have an answer for lights-out closer Rafael Soriano. Wait, forget all that, I think I read somewhere that the Rays traded all those guys for Kyle Farnsworth (2.16 ERA, 1.01 WHIP and 20 saves). Speaking of Farnsy, I would have bet money that he was the guy with centaurian artwork at home. (Prediction: NYY sweep series)

8/15 – 8/17 @ KC – The Royals may be sitting at 16 games below .500, but it isn't because of their offense. They're actually 5th in team-BA (.267), 8th in team-OBP (.328), and 12th in both runs scored and team-OPS. Sadly, their abysmal staff, anchored by "staff-ace" Bruce Chen (yes, that Bruce Chen), ranks near the bottom of every Major League team-pitching category. Heck, even the aforementioned Adam Dunn has hit a home run against KC, which should serve the Yankees well in 2012. (Prediction: NYY sweep series)
And that's all she wrote. I'll see you back here in a fortnight, unless you follow me on Twitter, in which case I'll see you every five seconds or so.