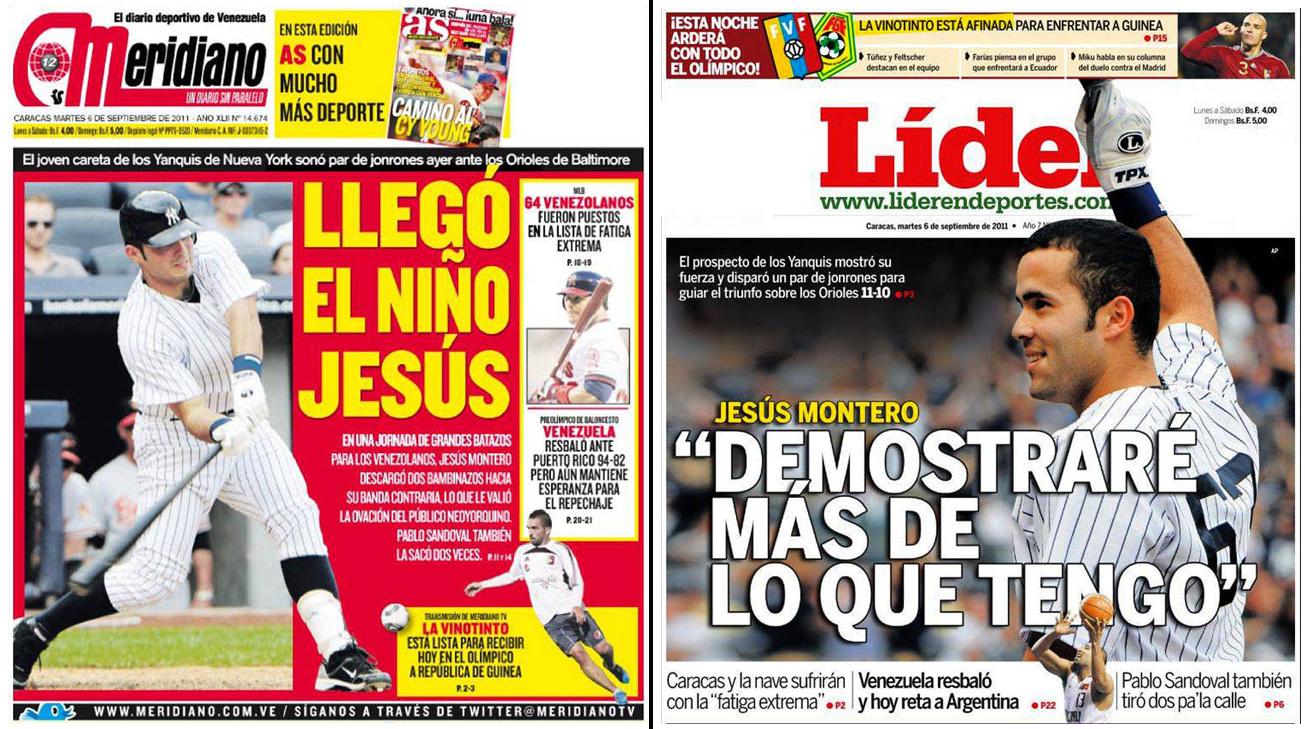 They love Jesus Montero here in New York, and they also love him back home in Venezuela. The Yankees wunderkind made the front covers of at least three hometown papers (here's the third) after yesterday's two-homer effort, so he's kind of a big deal back home. As for the homerun balls, Montero did get them back and all it cost were three signed balls. The first guy got one signed by Montero and one signed by the entire infield, the second guy just one from Montero. Not a bad deal.
Anyway, it's pouring in New York and has been all day. It's supposed to all night as well, but because of the lack of schedule remaining, the Yankees and Orioles are going to wait this sucker out. Joe Girardi said in his pregame press conference that it's supposed to lighten up at some point, but I'll believe it when I see it. Good thing they have a bunch of September call-ups lying around to soak up some innings, pun intended. Here's the lineup, should they actually play…
Brett Gardner, LF
Derek Jeter, SS
Curtis Granderson, CF
Mark Teixeira, 1B
Robinson Cano, 2B
Nick Swisher, RF
Eric Chavez, 3B
Jorge Posada, DH
Frankie Cervelli, C
Phil Hughes, SP
First pitch is scheduled for 7:05pm ET, but that's not going to happen. If/when the game does begin, you'll be able to watch on YES. Until then, talk about whatever you want in comments.
Update: First pitch is scheduled for 11pm ET. Oh yeah.