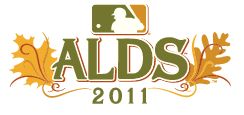 When the Yankees take the field against the Tigers tonight and CC Sabathia readies his warm up pitches, for fans who were in attendance on Opening Day, it will be a sight evocative of that cold afternoon in March. Nearly six months to the day since the season opened, the Yankees and Tigers will square off with a trip to the American League Championship Series on the line.
The Yankees and Tigers of course faced each other a handful of times this year. The one-time AL East club moved to the Central when the Tampa Bay Devil Rays were granted a team in 1998, and the Yanks see the Tigers far less frequently than they used to. In fact, the two clubs have not met since May 5. Players have changed; club personnel have changed; but here we are.
It's tough to draw many conclusions from the Yanks' seven games against the Tigers. The opening set was played amidst some decidedly non-baseball-like weather, and the May series kicked off a stretch of the schedule in which the Yanks went 3-10 over 13 games. It was ugly. But we'll relive them anyway.
March 31, 2011: Yankees 6, Tigers 3 (Box Score) (RAB Recap)
WP: Joba Chamberlain
LP: Phil Coke
S: Mariano Rivera
HR: Mark Teixeira, Curtis Granderson
With winds at 12 miles per hour and game-time temperatures at 42 degrees, it felt more like winter than baseball season on Opening Day. Justin Verlander and CC Sabathia would face off against each other, but neither ace would last long enough to grab a win. Verlander struck out eight but walked four in six innings while CC struck out seven and walked two. With the game knotted at 3, the bullpens became key. Joba Chamberlain drew the win when Curtis Granderson homered against Phil Coke. Rafael Soriano and Mariano closed it out, and the Yanks would never be a .500 team this year.
April 2, 2011: Yankees 10, Tigers 6 (Box Score) (RAB Recap)
WP: A.J. Burnett
LP: Brad Penny
S: Mariano Rivera
HR: Alex Rodriguez, Mark Teixeira, Russell Martin, Victor Martinez, Austin Jackson
A Saturday, 52 degrees, and yet the balls were flyin' out of the stadium. Teixeira blasted a three-run job, and Russell Martin's first Yankee Stadium homer brought in three as well. A.J. pitched just well enough over five innings to get the win, and while the Tigers tried to rally back against Boone Logan and Luis Ayala, they couldn't overcome an early 6-0 deficit. It was Yankee baseball, as she is meant to be played.
April 3, 2011: Tigers 10, Yankees 7 (Box Score) (RAB Recap)
WP: Max Scherzer
LP: Phil Hughes
S: Jose Valverde
HR: Robinson Cano, Mark Teixeira, Jorge Posada (2), Brennan Boesch, Miguel Cabrera (2)
It was the first indication that Phil Hughes just wasn't right. In the finale of the opening series, Detroit dopped a ten-spot on New York. Hughes lasted just four innings, and Bartolo Colon threw four ineffective innings of his own. Jorge Posada, defying age, blased two home runs, but Miguel Cabrera did the same. Jose Valverde danced off the mound, and the Tigers had their first victory of the young season.
May 2, 2011: Yankees 5, Tigers 3 (Box Score) (RAB Recap)
WP: Joba Chamberlain
LP: Jose Valverde
S: Mariano Rivera
HR: Alex Avila (2)
At the time, we were expecting a good game as Bartolo Colon with his fountain of youth was to face Justin Verlander, and these two pitchers did not disappoint. Again, the Yanks tagged Verlander for four walks while the Tigers' ace struck out eight over six innings. Colon K'd seven in as many innings. With the game tied in the ninth, though, Jose Valverde faltered. A run scored on a Nick Swisher single, and a passed ball allowed the Yanks some breathing room.
May 3, 2011: Tigers 4, Yankees 2 (Box Score) (RAB Recap)
WP: Brad Penny
LP: CC Sabathia
S: Jose Valverde
HR: Mark Teixeira
At the time, we didn't know the tailspin into which the Yanks would head after this game. It seemed like an ordinary loss. Brad Penny, who the Yanks had beaten badly in April, held the team to an unearned run over six innings while CC wasn't at his best. Even though Detroit went 2 for 10 with runners in scoring position, they didn't need to do any better, and the Bombers helped them out on the basepaths when Andruw Jones was thrown out at the plate. The Yanks would then lose three in a row and nine of their next 12.
May 4, 2011: Tigers 4, Yankees 0 (Box Score) (RAB Recap)
WP: Max Scherzer
LP: Freddy Garcia
HR: Magglio Ordonez
Max Scherzer, 8 IP, 4 H, 0 R, 2 BB, 9 K. 'Nuff said. Freddy wasn't bad, but he couldn't touch that.
May 5, 2011: Tigers 6, Yankees 3 (Box Score) (RAB Recap)
WP: Rick Porcello
LP: A.J. Burnett
This was ugly. The Yanks, up 2-1 after 5.5 innings, simply fell apart over the final frames of this game. In the pivotal seventh inning in which the Tigers scored three to take the lead, A.J. hit Ryan Raburn who was hitting .229 at the time, and an Eduardo Nunez error — shocking, I know — lead to a pair of unearned runs. Earlier in the game, A.J.'s own error led to a previous unearned run. This was a game best left to the growing pains of May.