Every other week, Jamie O'Grady channels the 2005-version of Michael Kay by "Looking Back. Looking Forward." to get you caught up on what just was, and what soon will be with the New York Yankees.
LOOKING BACK: So what did you miss?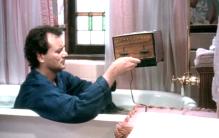 One of my favorite movies of all-time is undoubtedly Bill Murray's "Groundhog Day." In the moviefilm, an immortal Phil Connors – slowly realizing that he's reliving the same day over and over – advises the innkeeper that the "chance of departure is around 80%…75-80."
Now, you may be wondering what this has to do with a supposedly Yankee-centric column, but there's an obvious connection here to the total disaster which is Mr. Allen James Burnett. We already know that watching AJ pitch feels like deja vu all over again, yet despite only marginally improved results of late, the likelihood that Burnett is kept off the postseason roster feels much like Connors' chances of leaving Punxsutawney without running into Ned Ryerson. Not. Gonna. Happen.
Wanna put the oft-ridiculed Yankee hurler's 2011 statistics into some perspective? Check out this most recent 16-start sample size:

You don't have to be John Sterling to recognize Starter B; he's the aforementioned AJ Burnett. Player A? None other than Javier Vazquez. Yes, that Javier Vazquez. Really, is there any greater insult than being told "Dude, your ERA is like 4 runs higher than Javy Vazquez's, Bruh!" (UPDATE: Cy Vaz tossed a 5-hit shutout Friday night)
And no, despite my Burnetterrific frustration, I'm not planning on bathing with my toaster oven anytime soon.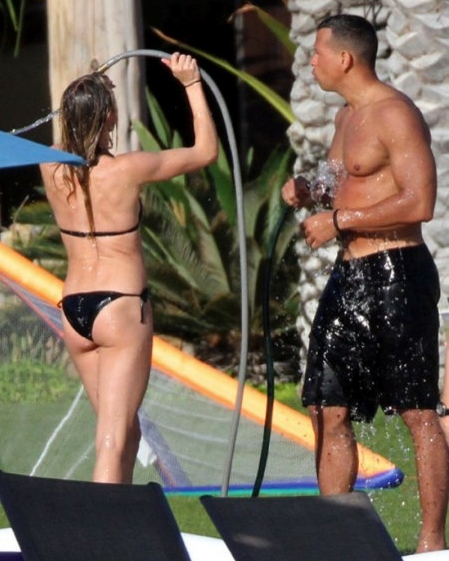 Where in the world is Alex Rodriguez? Since returning from the disabled list on August 21, ARod has compiled just 36 at-bats (with two home runs), putting an exclamation point on his injury-riddled and disappointing 2011 campaign. Surely, $25m+ doesn't go as far as it used to, what with the economy and all, but come on.
He's allegedly still battling the worst jammed thumb in history, and his impending return to the lineup tonight – though welcome – doesn't leave a ton of games for him to get his act together for the postseason.
Seriously, does anyone remember the ARod who closed April on pace for .290/41/146 this season? Yeah, neither does Cameron Diaz, apparently. I'm not judging, by the way. Perhaps ditching that insanely hot "distraction" will pay immediate Jeterian dividends.
Oh, some guy named Mariano crossed the 600-save threshold. And some guy named Jesus saved the franchise. We all just better pray that Joe Girardi doesn't ask Montero to sacrifice himself. The worldwide religious implications are enough to make one's head explode.
What we learned:

9/02 – 9/04 v. TOR – I keep waiting for a NY Post headline which reads Ivan the Terrible, but Yankee phenom Ivan Nova just won't allow it. He continues to lead all big-league rookies with 15 wins, and he hasn't suffered a loss since way back on June 3. Nova is 7-0 since rejoining the club on July 31, and his 3.32 ERA over that time is actually much less impressive than his 1.14 WHIP (1.37 for his career) over the same span. Nova may not be able to retain his newfound-poise in a playoff atmosphere, but there's no doubt his pure stuff is good enough to go head-to-head against almost any other AL team's No. 2 starter. Prediction: NYY sweep series) (Actual: NYY sweep series)

9/05 – 9/08 @ BAL – What a disappointment. It took Jesus Montero all of four Major League contests to hit two home runs in one game, which puts him just 66 games behind Babe Ruth for the all-time Yankee lead in multi-HR efforts. I'm guessin' the son of God will catch the Babe sometime in 2013. Scott Proctor made his first appearance as a Yankee since July 23, 2007. Predictably, he served up a long ball. I hadn't been this excited to hear the name Proctor on TV since he and Lt. Harris were slow dancing at the Blue Oyster Bar. Not that there's anything wrong with that. (Prediction: NYY win 3-of-4) (Actual: NYY split series)

9/09 – 9/11 @ LAA – Somewhat lost amidst the local joy surrounding Boston's injury-induced September-meltdown is the fact that the Yankees remain particularly vulnerable against certain other potential playoff-opponents. Case in point: the Los Angeles Angels of Anaheim in Orange County, California, U.S.A., Earth, Milky Way. Now just three games back of the AL West-leading Texas Rangers, the Angels – and their dominant 1-2 punch in Weaver/Haren – would be a lethal Yankee opponent in the ALDS. The Detroit Tigers – even with Justin Verlander, Miguel Cabrera & Co. – would be a better match-up for the Bombers. You might even be surprised to learn that Verlander is just 4-3 with a 3.97 ERA lifetime versus New York. (Prediction: NYY win 2-of-3) (Actual: NYY lose 2-of-3)
9/12 – 9/14 @ SEA – Don't look now, but Phil Hughes (5-5) has held opponents to two earned runs or less in six of his last eight starts. He even managed to best the mighty King Felix in a Yankee win which saw Chris Dickerson take Hernandez deep for his first Major League home run. Dickerson can now retire tomorrow and still pick up chicks at will, although not at the Blue Oyster Bar. Not to be outdone by the aforementioned Montero, oft-hyped Yankee catching prospect Austin Romine collected his first big-league hit. At first glance, he looks very comfortable behind the plate. (Prediction: NYY sweep series) (Actual: NYY win 2-of-3)
LOOKING FORWARD: What can't you miss?
Entering play tonight, Baseball Prospectus has the Yankees at 100% likely to make the playoffs (92% to win the AL East), so the remaining 14 regular season games are largely irrelevant aside from playoff seeding and setting up the starting rotation for the American League Divisional Series. What's most important for New York over the next two weeks is the health and performance of ARod, who despite his 2011 disappearing act, remains an absolutely critical factor for the club's chances at making the World Series.
It's been readily apparent since Spring Training that the Yankee rotation was not going to be a team-strength, but even with the losses of Joba Chamberlain, Pedro Feliciano, and Damaso Marte, the bullpen has been nothing short of dominant. In particular, David Robertson (1.15 ERA, 1.16 WHIP, and 95K/62IP) has had the kind of season that makes you wonder if Mariano Rivera's eventual replacement has been here all along.
And so it remains that formula – CC Sabathia, an elite offense, and a lock-down bullpen – which Brian Cashman hopes New York can ride all the way to its 28th World Championship.
What we expect to learn:

9/16 – 9/18 @ TOR – I really miss the original Blue Jay uniforms. Those badboys were awesome. Not much else to espouse about our friends from north of the border. They're sporting a pedestrian 75-74 record, which makes sense given their above average lineup and well below average pitching staff. Ultimately, the Jays won't be making any noise in the division until they find themselves an ace – no, not you, Brandon Morrow – and a closer who brings more to the table than a really questionable neck tattoo. I actually feel for the baseball fans in Toronto; to see your franchise trade away Doc Halladay and still support the team? That's commendable. And stupid. (Prediction: NYY win 2-of-3)

9/19 v. MIN – Looking for a sign that the Apocalypse is upon us? Well, for the first time in about 68 years, the Yankees will not be facing the Twins in the playoffs, which is probably a good thing for residents of St. Paul, considering the fact that New York seemingly never loses to Minnesota in the postseason. That said, I will miss seeing Joe Mauer's abnormally girthy sideburns in October. (Prediction: NYY win makeup game)

9/20 – 9/22 v. TAM – Holy shizah, these are not your father's Devil Rays! While the Red Sox have been imploding, the Rays have exploded, winning 9-of-12 and amazingly creeping to within three games of Boston in the AL Wild Card race. Make no mistake, despite losing half their roster in free agency, Tampa's farm system is extremely well-stocked, particularly in the pitching department. Widely hailed as baseball's best pitching prospect, Matt Moore was recently called up to bolster Tampa's pen over the final 15 games. Keep an eye on him during this series, you'll be seeing him torment the Yankees for many years to come. (Prediction: NYY split 4-game series)

9/23 – 9/25 v. BOS – Boston closer Jonathan Papelbon has not had a save opportunity since August 18, almost one month ago! Daniel Bard, the usually dominant Red Sox setup man, has compiled a 17.36 ERA and 2.35 WHIP thus far in September. Kevin Youklis is hitting .197 with two homers since August 1. In short, the team that everyone picked to win the division has utterly collapsed due to a combination of bad play, untimely injuries, and bunch of games against really good clubs. Might we hear some completely unjustified "Fire Tito" chants in Fenway Park before the season ends?  (Prediction: NYY lose 2-of-3)

9/26 – 9/28 @ TAM – There's only so much I can say about the Rays in one column, but I happen to like Joe Maddon's glasses. Also, BJ Upton needs a new batting stance. Every time I see his weirdo ankle-shimmy I want to throw something at the television. Finally, what is up with having actual stingrays in an aquarium at the ballpark? Didn't we learn anything from the untimely death of Steve Irwin? Call me crazy, but when I attend a baseball game, the closest I want to come to sea life is plunking down $20 for mediocre sushi at Yankee Stadium. (Prediction: NYY win 2-of-3)
Next stop…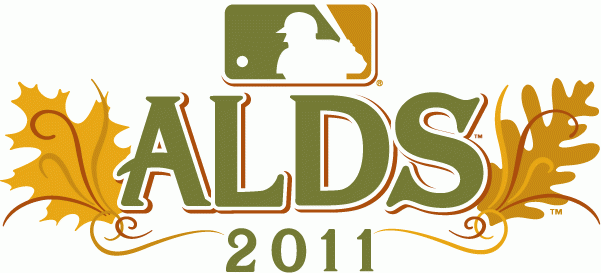 And that's all she wrote. I'll see you back here in a fortnight, unless you follow me on Twitter, in which case I'll see you every five seconds or so.