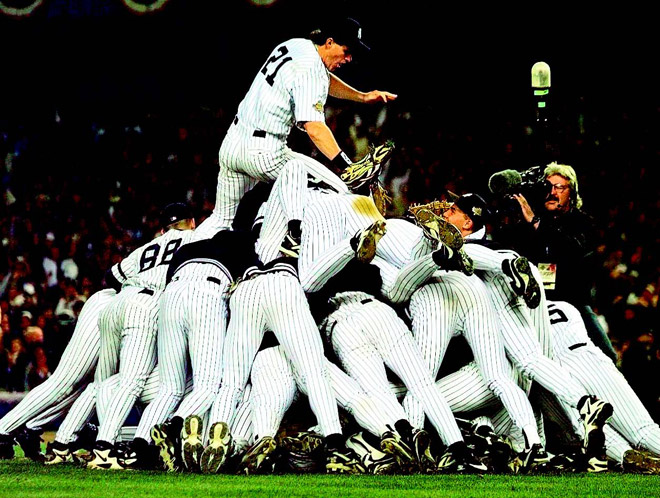 The Yankees have had a very successful season so far, sporting the second best record in baseball at 88-57. One of my favorite things to do each year is compare the current team's progress to the 1998 Yankees at the same point of the season. It's always fun to see that no matter how good you think the Yankees are at any given moment, the 1998 squad will always be better. For example, after 145 games in '98, the same number they've played so far this year, the Yanks were 103-42. If you took that team and stuck them in the AL East right now, the 2011 Yankees would be 15 games out. Fifteen! The 1998 Red Sox went 92-70, a great season, but they finished 22 (!!!) games out of first place. That blows my mind.
Here's the Baseball-Reference page for the 1998 Yankees. It always neat to see that aside from Bernie Williams, no one really had a monster season. Just about everyone was solidly above-average and they had depth, 1-9 in the order and 1-5 in the rotation. They could play any kind of game too, a slugfest, a pitchers duel, a bullpen battle, that team could do it all, and quite often they did. We're never going to see another team like that, but I'm glad I got to see them.
Anyway, here is your open thread for the night, as we wait for the game to start a little after 10pm ET. The Mets are playing the Nationals (Dickey vs. Detwiler), and the Monday Night Football doubleheader has the Patriots at the Dolphins (7pm ET) and the Raiders at the Broncos (10pm ET). The game thread will be along in a little while, but talk about whatever you want here.