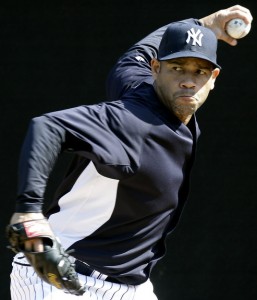 Word came down yesterday that Pedro Feliciano had surgery to repair the rotator cuff in his throwing shoulder earlier this month, and although no timetable for his return has been established, it's a safe bet that he'll miss most, if not all of next season. That's usually how these rotator cuff surgeries go. Barring a miraculous rehab, the Yankees will have paid Feliciano $8M over the course of two seasons for exactly one inning of work. Best of all, that's not even a big league inning, it was a rookie ball inning as he tried to rehab the shoulder.
Unfortunately, Feliciano's flop isn't an isolated incident. Teams have been getting burned by multi-year contracts for relievers since the dawn of free agency, and the Yankees are no different. There's Kyle Farnsworth, Steve Karsay, Damaso Marte, and a quite a few more that failed to live up to their contracts not because they couldn't handle New York or whatever, but because of the nature of the job. Trying to predict reliever performance is like trying to predict the lottery. You might get lucky and hit it big, but history says you won't.
To make this Feliciano thing even more … perplexing (I guess that's the best way to describe it) is that Brian Cashman came out and acknowledged that the lefty was abused during his time with the Mets. Anyone with a computer could have gone to Baseball-Reference.com and told you that three straight years of 86+ appearances (not to mention all the times he warmed up and didn't come into the game) is bound to take its toll on a 35-year-old shoulder. I get that the Yankees a) had Cliff Lee money burning a hole in their pocket at the time of the signing, and b) can absorb the $8M payroll hit and not miss a beat, but that doesn't forgive the mistake. Bad process, bad result.
I don't want to harp on this Feliciano stuff too much because I've already tackled this whole mess. It's one thing to make a good decision and have it not work out, but it's another thing to make a bad decision in the first place. Cashman essentially blamed the injury on Feliciano's prior workload, which is pretty weak in my book. It's a lame excuse at best, and indicative of poor decision making. The overvaluation of lefty relievers has been a Yankees trademark for a few years now, and you'd be hard pressed to find a position on the team where more money was spend on zero (literally zero) return over the last half-decade or so. Feliciano is just the latest example of the team repeating a past mistake and giving a less than elite reliever a contract spanning more than one year.