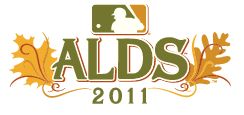 Let's try this again. Last night's game was suspended due to rain that was apparently heavier than expected, so the two teams will pick up right where they left off. The score is tied at one through an inning and a half, and Jorge Posada is scheduled to lead off the bottom of the second inning. CC Sabathia allowed a solo homer to Delmon Young and struck out four in his two innings while Justin Verlander walked two and allowed a run on a ground out in his only inning.
The lineups below are the same ones as last night since this is just a continuation of that game. That hurts the Tigers somewhat because they loaded their lineup with right-handed bats against Sabathia, but now get the right-handed Ivan Nova. Here's the problem though: it's supposed to rain again tonight. MLB has already said they will not play a doubleheader in the postseason, and if they have to suspend the game again, they would simply push everything back a day and forfeit Wednesday's off day, if need be. What a mess.
Detroit Tigers
Austin Jackson, CF
Magglio Ordonez,  RF
Delmon Young, LF
Miguel Cabrera, 1B
Victor Martinez, DH
Alex Avila, C
Ryan Raburn, 2B
Jhonny Peralta, SS
Brandon Inge, 3B
Doug Fister, SP RP
New York Yankees
Derek Jeter, SS
Curtis Granderson, CF
Robinson Cano, 2B
Alex Rodriguez, 3B
Mark Teixeira, 1B
Nick Swisher, RF
Jorge Posada, DH
Russell Martin, C
Brett Gardner, LF
Ivan Nova, SP RP
The game is scheduled to restart at 8:37pm ET, and you'll be able to watch on TBS and listen on either WCBS 880 or ESPN Radio. Remember, we're trying to win a ring around here.