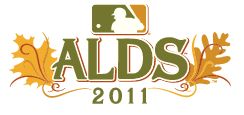 Five years ago, the Yankees beat the Tigers in Game One of the ALDS. They lost the next three though. The Yankees took Game One of this year's ALDS against  Detroit, and now they have to avoid the same problems that did them in back in 2006. That would be a shaky bullpen behind a banged up starting rotation and a lineup that mustered just six runs after the first game.
Robinson Cano and Ivan Nova set the pace last night. Cano did damage every time he stepped to the plate and Nova tossed up zero after zero. Today's starter, Freddy Garcia, brings a completely different look to the table. He'll try to lull the Tigers' hitters to sleep with offspeed stuff, much like Mike Mussina tried to do after Chien-Ming Wang five years ago.
Andy Pettitte is throwing out the first pitch, like he's done in countless Game Twos before. Here are the lineups…
Detroit Tigers
Austin Jackson, CF
Magglio Ordonez,  RF
Delmon Young, LF
Miguel Cabrera, 1B
Victor Martinez, DH
Alex Avila, C
Jhonny Peralta, SS
Wilson Betemit, 3B
Ramon Santiago, 2B
Max Scherzer, SP
New York Yankees
Derek Jeter, SS
Curtis Granderson, CF
Robinson Cano, 2B
Alex Rodriguez, 3B
Mark Teixeira, 1B
Nick Swisher, RF
Jorge Posada, DH
Russell Martin, C
Brett Gardner, LF
Freddy Garcia, SP
The weather in New York is gorgeous, a little chilly but a big blue sky. The game starts at 3:07pm ET and can be seen on TNT (not TBS). Remember, we're trying to win a ring around here.