The Yankees owe a lot of their 2011 success to minor league contracts. They turned some of those low risk deals into solid production from spare parts like Luis Ayala and Eric Chavez. Bartolo Colon and Freddy Garcia were more than just role players after inking their minor league deals, and Cory Wade was another fine pickup at midseason. Hopefully the Yankees won't have to rely on players signed to minor league pacts that much next season, but those guys certainly helped them to the AL's best record this summer.
Late last week, Baseball America published this year's list of minor league free agents, all 537 of them (here are the Yankees' losses). Some of those guys are former top prospects (Lastings Milledge, Adam Miller) and others are players with a significant amount of big league time to their credit (Aaron Heilman, Pedro Feliz), but most of them are players you've never heard. Some of those guys can be useful though; here's three that could help the Yankees improve the margins of their roster, or just add depth at Triple-A.
Justin Hampson, LHP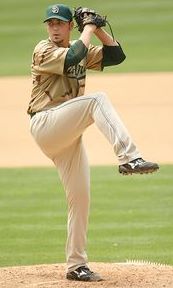 A 31-year-old has-been never-was, Hampson hasn't appeared in the big leagues since 2008. He spent last season pitching for the Mets' Triple-A affiliate, and the year before that he had to rebuild his value with two independent league teams after missing most of 2009 with shoulder problems. Hampson has generic stuff (high-80's fastball with a sweepy low-80's slider) but had spectacular results in 2011. He held the 104 left-handed batters he faced this summer to a .216/.262/.309 batting line with 28 strikeouts and just three walks. During his pre-shoulder injury heyday (2007-2008), he held big league lefties to a .229/.267/.321 line.
Hampson doesn't offer much upside, but then again neither do most lefty specialists. All you're looking for is the chance at a few good months of production, that's it. The Yankees lost both Steve Garrison and Josh Romanski to minor league free agency, so the Triple-A Scranton bullpen definitely has an opening for a southpaw or two next season.
Manny Corpas, RHP
It's hard to believe it's been five seasons already, but Corpas was closing games as a rookie during the Rockies' march to the 2007 World Series. He settled in as a ground ball heavy (51.4%) and walk adverse (2.33 BB/9) late-inning arm through the 2009 season, but he arm eventually gave out towards the end of last season after throwing 62.1 IP during the team's first 126 games. Colorado released him last November even though he still had $3.75M left on his contract, and he spent the 2011 season in the Rangers' system rehabbing from Tommy John surgery.
Now 14 or so months out from surgery, the 28-year-old Corpas (29 in December) should be ready to go for Opening Day in April. Unless he's one of those rare guys that never gets his stuff back after elbow reconstruction, the righty can offer his turbo-sinker and late-inning experience to the highest bidder. As an added bonus, he would continue to be under team control in 2013 as an arbitration-eligible player.

Drew Sutton, UTIL
A personal fave, Sutton has bounced from team to team over the last three years or so, and has hit everywhere he's been thanks to some help from the guy that turned Ben Zobrist into an All-Star. A .275/.380/.425 hitter in 838 plate appearances at Triple-A (.258/.322/.403 in 178 big league plate appearances), Sutton has gap power and a discerning eye to go along with his trademark versatility. The 28-year-old switch-hitter has played every position other than pitcher, catcher, and center field at both the minor league and major league levels.
Sutton is essentially the player Kevin Russo could have been; a bench guy with strong enough on-base skills and just enough pop to keep pitchers honest while being able to play pretty much anywhere the team puts him. Not a bad guy to stash away in the minors.
* * *
I have a feeling that Corpas will get his fair share of offers, just because teams are eager to throw money at brand name. There's a non-zero chance that he gets a guaranteed big league contract. Hampson and Sutton are exclusively minor league deal guys though, and as with every such contract, there's no risk involved. They wouldn't be blocking anyone at Triple-A (except maybe Reegie Corona) and both have traits that could make them useful big leaguers in small doses.