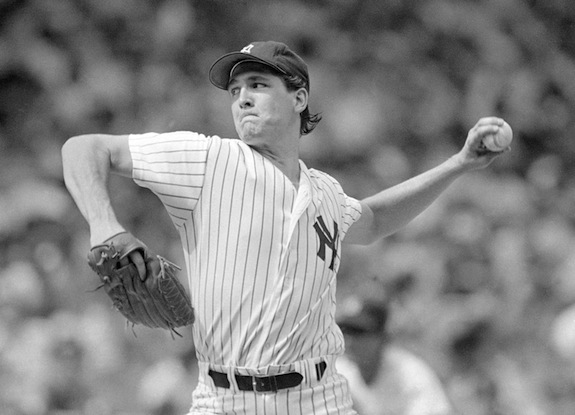 Thirty-three years ago today, the Yankees acquired Dave Righetti from the Rangers as part of a ten-player trade. Rags was just a minor leaguer at the time, having finished the previous season at Double-A. He debuted before I was born and left as a free agent when I was just nine years old, so I don't remember all that much of his time with the Yankees. I do know that he won Rookie of the Year as a starter, but four years later he was in the bullpen because Goose Gossage left as a free agent.
Righetti was the Yankees all-time saves leader until Mariano Rivera showed up, and I'm willing to bet there are a lot of people out there wondering what his career would have been like had he remained in the rotation. He did have a 3.28 ERA as a starter before shifting to the bullpen at age 24, and Baseball-Reference says the pitcher most similar to Righetti at that age is Tommy Hanson of the Braves. Similarity scores don't mean much of anything, but it's still interesting to see. What could have been, eh?
Anyway, here is tonight's open thread. The Devils Isles are playing, but not until later because they're on the left coast. There's also a new Parks & Rec which is pretty awesome. The Office sucks now though, Michael Scott made that whole show. Anything goes here, talk about whatever you like.