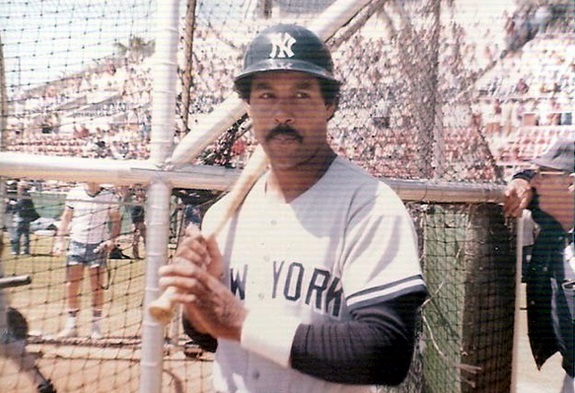 This week will be a slow one as front offices around the league try to take a step back and enjoy the holidays, so don't expect to see many transactions. In fact, the Yankees have made just one noteworthy move on December 26th throughout their history. On this date in 1974, they signed 18-year-old catcher Juan Espino out of the Dominican Republic as an amateur free agent.
Espino made a slow and deliberate climb up the minor league ladder, spending two years with High-A Fort Lauderdale (1976-1977), two and a half years with Double-A West Haven (1978-1980), and two and a half years with Triple-A Columbus (1980-1982) before making his big league debut in June of 1982. He appeared in just three games that month, all off the bench, then was sent back to Triple-A. Espino resurfaced in 1983, reaching base seven times (one walk, five singles, one homer) in 25 plate appearances spread across ten games.
The Yankees sold Espino to the Indians just before the 1984 season, then purchased his rights back from Cleveland a year later. All told, he played in 49 big league games — all with the Yankees — hitting .219/.244/.238 with that one homer in 78 plate appearances. Espino spent the last few years of his career in Triple-A with the Yankees and Cardinals, retiring after the 1988 season as a .256/.335/.374 career hitter in more than 2,000 plate appearances at the minors' highest level. Christmas week transactions, changing the baseball landscape forever.
* * *
Here is your open thread for the night. The Falcons and Saints are your Monday Night Football Game, the Nets open their season against the Wizards, and all three hockey locals are in action. Lots to relax with tonight. Talk about whatever you like here, enjoy.