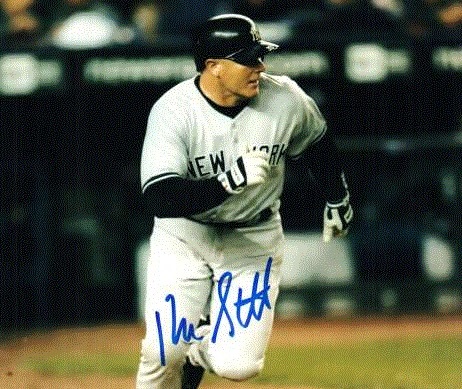 I had completely forgotten Kelly Stinnett was once a Yankee. They signed him six years ago today, and apparently he played 34 games for them in 2006 before being released in July. He even hit a homerun at some point, which is pretty neat. Too bad I don't remember it.
Inspired by Stinnett, I went back and looked at the Yankees roster over the last few years to see which players I had completely forgotten about. Here's a few: Kris Wilson (five games in 2006), Felix Escalona (15 games from 2004-2005), Travis Lee (seven games in 2004), Chris Stewart (one game in 2008), Dan Miceli (seven games in 2003), and The Ramiro Mendonza Reunion Tour (one game in 2005). I can't believe Travis Lee was once a Yankee and I forgot all about it. I remember thinking he was going to be a star after that one good year (116 OPS+ for the 2003 Devil Rays). So much for that.
Anyway, here is tonight's open thread. There is a football game on tonight, the Eagles at the Seahawks (8:20 pm ET). It'll be on the NFL Network nationally and on some local channel in those markets. The Rangers are also playing. Talk about whatever you like here, anything goes.