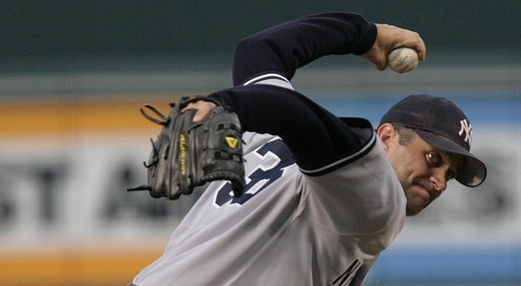 As part of their never-ending search for quality left-handed bullpen help, the Yankees signed Mike Myers to a two-year contract worth $2.4M on this date in 2005. The 36-year-old sidearmer/submariner had spent the previous season with the Red Sox, holding lefties to a miniscule .158/.198/.211 batting line in 102 plate appearances. In his first year with New York, lefties hit .257/.297/.443 off him in 74 plate appearances. Go figure.
Myers was forced into what was essentially a mop-up role in 2007, mostly because the pitching staff was torn to shreds early in the season. He was completely miscast as a multi-inning guy, and after 40.2 IP through August — his second largest workload in the last seven years — he was designated for assignment. All told, Myers gave the Yankees a 71.1 IP with a 2.90 ERA, but left-handers tagged him for a .284/.340/.439 batting line. Yay relievers on multi-year contracts.
* * *
Here's your open thread for this Friday evening. The Devils are the only local hockey team in action, which stinks. If you're not out holiday shopping, you can talk about anything you like here. Enjoy.