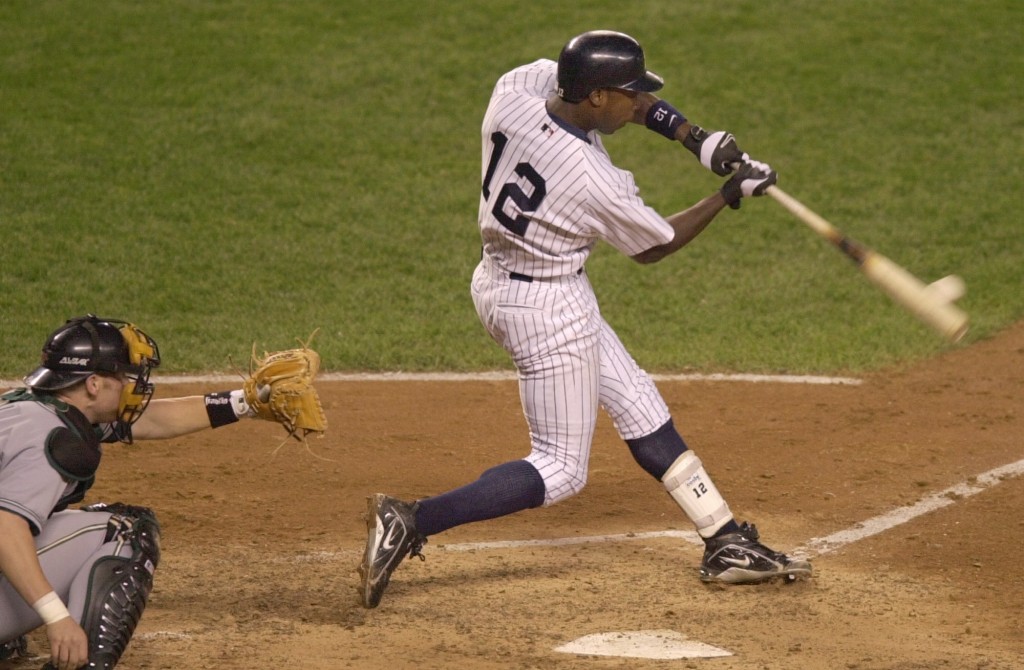 I think it's fair to say that Jesus Montero will be the Yankees' most anticipated rookie in quite some time next year, probably since Alfonso Soriano in 2001. Soriano, who thrice ranked as one of the 40 best prospects in the game by Baseball America (peaked at #16 in 2000), took over at second base that year once Chuck Knoblauch's throwing problems relegated him to left field. He finished third in the Rookie of the Year voting (behind Ichiro and CC Sabathia) with a .268/.304/.432 batting line (18 homers and 43 steals), then he went on to hit .295/.335/.536 with 77 homers and 76 steals from 2002-2003 before being traded for Alex Rodriguez.
It's kinda hard to believe, but Soriano turned 36 years old yesterday. He was never exactly an OBP threat, but from 2002-2006 he was the best power-speed player in the game. Only four players hit 100 homers with 100 steals during that time, and Soriano is the easy leader with 187 homers (37 more than Carlos Beltran) and 165 steals (11 more than Bobby Abreu). If it wasn't for Mariano Rivera's blown save, Soriano's go-ahead eighth inning homer off Curt Schilling in Game Seven of the 2001 World Series would have cemented his place in Yankees lore forever.
* * *
Like yesterday, I'm posting a little earlier than usual because of the NFL playoff action. The Giants and Falcons kick off at 1pm ET (on FOX), then the Steelers and Broncos play at 4:30pm ET (on CBS). None of the hockey and basketball locals are playing, however. Talk about whatever you like here, go nuts.