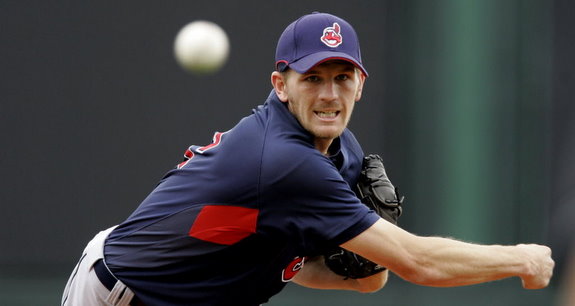 Now that the calendar has flipped over to January, teams will start to load up on players via minor league contracts. Most of the big free agents are off the board and most of the big trades have already taken place, so depth becomes the focus. The Yankees have signed a number of players to minor league pacts already, including former big leaguers Dewayne Wise, Hideki Okajima, Matt Daley, and Jayson Nix, but the most intriguing addition came yesterday: 27-year-old right-hander Adam Miller.
Miller, the 31st overall pick in the 2003 draft, is a classic Texas fireballer standing 6-foot-4, 200 lbs., and he's ridden the career roller coaster over the last eight years. He dominated in 2004 — 10.2 K/9 (28.0 K%) and 2.7 BB/9 (7.4 BB%) in 134.1 IP split between the two Single-A levels — and was ranked as the fourth best pitching prospect in the game by Baseball America after the season. That's when the injuries started to set in. Miller missed the first half of 2005 with an elbow strain, then dominated again in 2006 — 9.2 K/9 (24.5 K%) and  2.6 BB/9 (7.1 BB%) in 158.1 IP at mostly Double-A — before elbow and finger problems hampered him in 2007.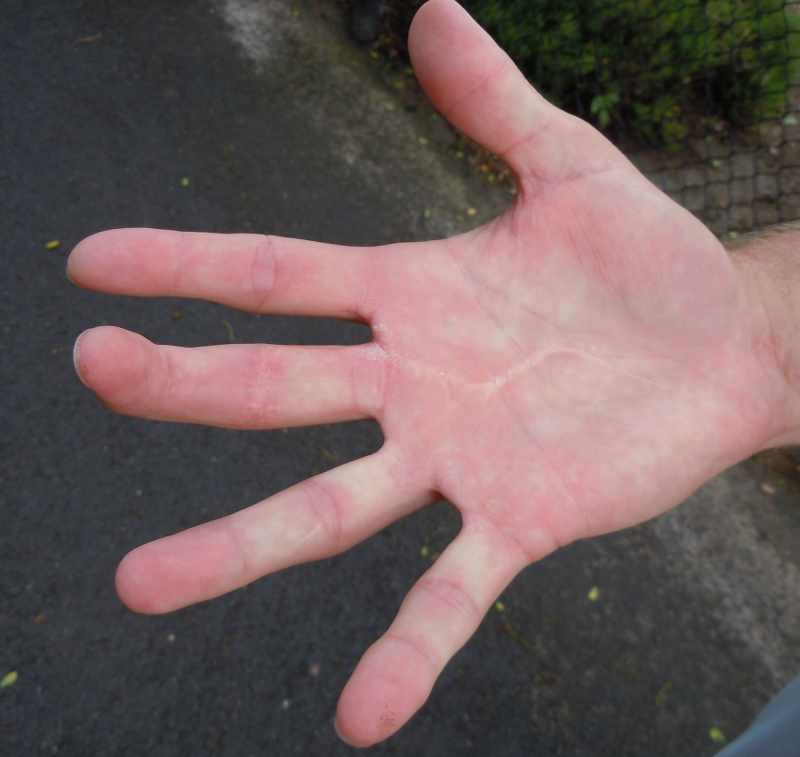 Those finger problems almost ended Miller's career. Damage to the pulley system and ligaments in his right middle finger required four surgeries and limited him to just 94 innings from 2007-2010, zero from 2009-2010. Replacement ligaments from his calf and wrist now hold together a finger with a tip that is bent at a 45-degree angle and slightly to the right (see right). The digit conveniently wraps right around a baseball now.
Miller returned to the mound this past April, pitching exclusively in relief and rarely more than two innings at a time. He did strike out 39 in 44 IP (8.0 K/9 and 19.5 K%), but he also walked 21 (4.3 BB/9 and 10.5 BB%) and plunked six batters. Rust probably accounts for some of the control problems, but he also had trouble taming his once lethal slider with the rebuilt finger. His fastball was still pushing 95-96 after sitting 95-97 with some 100's back in the day, encouraging but not super surprising since he hasn't had any shoulder problems. He also has a solid changeup, but the high-octane fastball and knockout slider were what gave him that top of the rotation potential.
The injuries have basically ended any chance Miller had of remaining a starter, but obviously the Yankees feel he still might have something to offer in relief, where he can go to town with his two best pitches. He has a lower arm slot than most (here's video of him from camp last year), which when combined with his fastball-slider combo leads me to believe he might wind up having a platoon split. Sure enough, he handled righties better than lefties both last year and throughout his career. That doesn't mean he's destined to become a righty specialist, lots of great relievers have platoon splits. It's just something to be aware of.
Chances are Miller won't ever help the Yankees just because that's usually how these minor league contract fliers on former top prospects tend to go. We know the Yankees have emphasized strong makeup in recent years, and I think Miller's prolonged battle with his health shows that he's a tough, resilient guy. I don't think spending a few months in Triple-A and traveling all over the place will discourage him all that much. Think of him as this season's Mark Prior, just younger and with a sound shoulder. If he stays healthy in the first half and shows some effectiveness, he's got a chance to help the big league team at some point during the season.