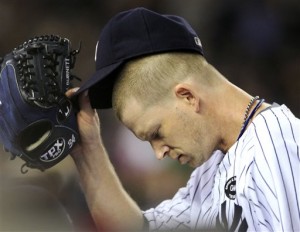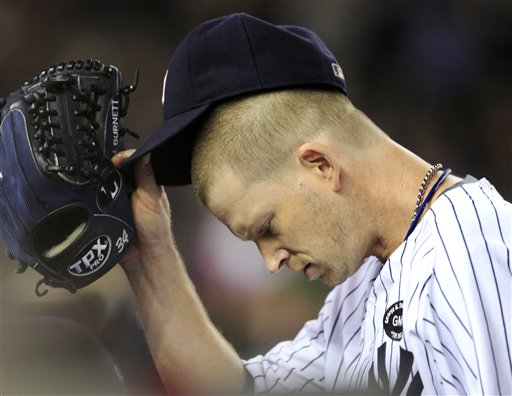 The A.J. Burnett trade saga continues to move along uneventfully, as the Pirates and Yankees are reportedly still haggling over just how much each side will contribute towards the $33M left on the right-hander's contract. It seems inevitable that A.J. will be traded before pitchers and catchers report on Sunday, it's only a question of how much will the team save and what nondescript minor leaguer(s) will they get in return.
Something about all this trade talk just doesn't feel right, however. The Yankees keep all their potential moves very, very close to the chest, but these talks have been about as public as possible. We've been getting hourly "updates" for a week now, which just isn't typical of the current Brian Cashman regime. Perhaps it's the Pittsburgh side with all the leaks, it does take two to tango, but again Yankees trade talks never seem to be this public. It's very out of the ordinary.
Buster Olney reported this morning that a Mystery Team submitted a trade proposal to the Yankees yesterday, though the Buccos are apparently still in the lead. Call me a conspiracy theorist, but I get the sense that the Pirates are just being used as leverage. Usually the Mystery Team is a manufactured rumor to create leverage, but we've seen both Prince Fielder and Albert Pujols sign with surprise clubs this offseason after Cliff Lee did it last winter. The Mystery Team has a pretty strong roster these days.
We know the Angels and Indians have interest in Burnett in addition to the Pirates, but we did originally hear that four teams were in the running. We still don't know who that fourth team is — Royals? Orioles? White Sox? your guess is as good as mine — but they do seem to be lurking. Maybe I've just got a case of hot stove dementia and am trying to reach for something that's not there, but I wouldn't at all be surprised if Burnett winds up with a team not previously reported and that none of us expect.