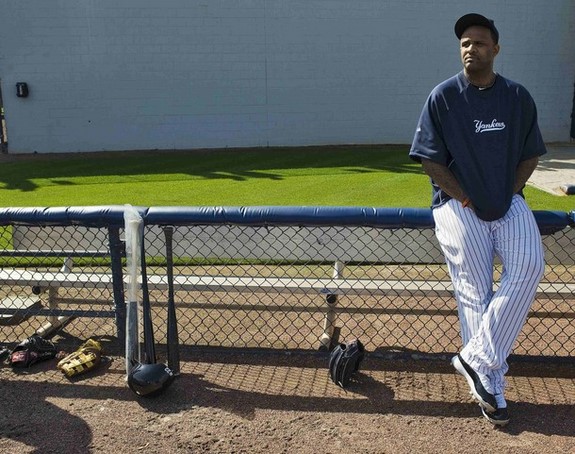 Spring Training is an exciting time of year. Every team is in contention, everyone's in the best shape of their life, and optimism is abound. When the Yankees held their first official workout this past Monday, a minor little detail flew under the radar because of all the excitement: it was RAB's fifth birthday.
Five years and five days ago, Ben, Joe, and I launched this site never imagining it would become as popular as it is today. In one of my very first comments, I confidently proclaimed that "there's a better chance the Yanks will draft Jesus Christ than have Brackman fall all the way to 30." In the five years since that comment, Brackman did fall to the Yankees and the 30th overall pick, had Tommy John surgery, spent three unproductive years in the minors, and been released. The Yanks did add a Jesus to their system as well, just for good measure.
We can't thank you folks enough for the support you've shown us through the years. Without you guys, RAB probably would have closed up shop a long time ago. Instead, we've managed to expand a bit, adding some great writers, hooking on with the YES Network, and infiltrating more popular sites like FanGraphs and MLB Trade Rumors. We even scored some time on Newsday a few years back. Our plan for baseball blogosphere domination is finally starting to come to fruition.
In all seriousness, thank you for helping make RAB what it is today. You guys keep us on our toes and force us to be better. The five years have gone by in the blink of an eye, but we've welcomed in a New Stadium, said goodbye to The Boss, and celebrated a World Championship during that time. Here's to another amazing five years, and many more after that.