The Red Sox and Rays will be the Yankees' primary competition this season, but the American League also boasts three more powerhouse teams. With only five playoff spots available for these six teams and greater emphasis placed on winning the division, it's going to be a pretty hectic summer around the so-called Junior Circuit.
Detroit Tigers
The team that knocked the Yankees out of the ALDS last year got better this offseason. The Prince Fielder contract — nine years and $214M — is completely ridiculous, but he and Miguel Cabrera now form the best three-four lineup combo since David Ortiz and Manny Ramirez circa 2004-2006. A full year of Doug Fister makes then better as well, though I seriously doubt he will pitch as well he did after the trade over a full season. The Tigers won the AL Central by 15 games last year and only improved while no other club in the division got appreciatively better. I think the gap between Detroit and the second best team in the division is greater than any of the other five divisions by far.
As good as the offense and rotation is, the Tigers will probably field the worst defensive team in baseball if they stick with Cabrera at third base. Austin Jackson in center field is more than fine and Ramon Santiago will be solid on the days he plays, but otherwise you have bad glovemen at first (Fielder), short (Jhonny Peralta), third (Miggy), and the corner outfield spots (Delmon Young and Brennan Boesch). I don't think they'll be 2005 Yankees bad, but there are going to be a lot of balls in play not converted into outs that extend the inning and overly tax that quality rotation. With a shaky bullpen beyond cardiac closer Jose Valverde and dynamite setup man Joaquin Benoit, losing outs from the starting staff could be bad news. I just don't think it'll be nearly enough to sink their season.
Los Angeles Angels of Anaheim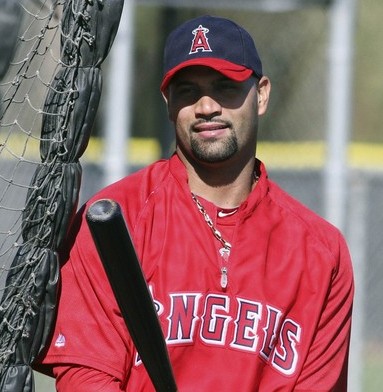 No team grabbed headlines quite like the Angels this offseason, who hired a new GM (Jerry Dipoto), imported an MVP candidate (Albert Pujols), and stole an ace-caliber pitcher away from their division rival (C.J. Wilson). The top four of the rotation — Jered Weaver, Dan Haren, Wilson, and Ervin Santana — is the best of the game and the clear strength of the team. The defensive unit is solid overall and only figures to get better once Mike Trout wrestles playing time from Vernon Wells. With a favorable home park, the Halos should be among the best run prevention units in all of baseball.
On the other hand, the lineup around Pujols is sneaky bad. Howie Kendrick is a very good hitter and the return of Kendrys Morales would be a significant addition, but Wells, Torii Hunter, and Bobby Abreu are teetering on the edge of disaster. They'll score enough runs, but it's not a powerhouse offense. Scott Downs and Jordan Walden make for a fine end-game tandem, but the rest of the bullpen is retread city, I'm talking Jason Isringhausen, LaTroy Hawkins, and Hisanori Takahashi. Rich Thompson is quite underrated, however. Starting pitching depth is also an issue beyond top four, with prospect Garrett Richards and the former prospect Jerome Williams the best bets for the fifth spot. The Angels made some major improvements this offseason, but Pujols and Wilson mask some serious deficiencies.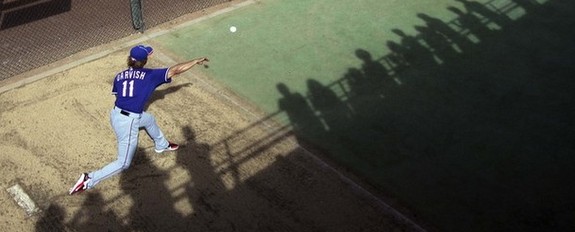 Texas Rangers
Call me a homer if you want, but the two-time defending AL Champs are the only club that can give the Yankees a run for their money as the most complete team in baseball. They did take a gamble by replacing a known quantity in Wilson with an unknown but potentially great hurler in Yu Darvish, but they do have pitching depth to spare. Alexi Ogando and Scott Feldman would be the third and fourth starters for most teams but are Texas' sixth and seventh starters behind Darvish, Derek Holland, Colby Lewis, Matt Harrison, and Neftali Feliz. That is certainly enviable.
The bullpen also offers depth and high-end performance. Joe Nathan isn't the guy he once was in the ninth inning, but he's still effective and is more than capable of replacing Feliz as closer. Setup men Mike Adams and Koji Uehara will be around for a full season, and Ogando gives them another power arm. Michael Kirkman will likely replace the reliable Darren Oliver as the lefty specialist and is probably the weak link out in the bullpen. Feldman, Mark Lowe, and screwballer Yoshinori Tateyama fill out the rest of the relief corps.
Offensively, this team can do pretty much everything. They get power from Josh Hamilton, Nelson Cruz, Ian Kinsler, Adrian Beltre, and Mike Napoli. Kinsler, Elvis Andrus, and Craig Gentry provide the speed. Michael Young does a little bit of everything in the classiest of ways. Hamilton, Kinsler, and Gentry are strong defenders while Beltre and Andrus are flat-out elite. If you want to highlight the negative, it's durability. Hamilton and Cruz never make it through a season without a DL stint and up until last year, the same could be said of Kinsler. Feliz hasn't started in more than two seasons and Darvish will have to adjust to a five-day schedule and the Texas heat. The Yankees and Rangers are the two best teams in baseball as far as I'm concerned, and you're free to quibble about who's first and who's second.