The Yankees had all of four extra-inning wins in 2011, and they got halfway to that total over the last two nights. Despite a depleted bullpen, they pulled their season record even at 3-3 with a 6-4 win in ten innings on Wednesday.
Battlin'
In the first inning, CC Sabathia looked sharp. He retired the side in order with two strikeouts, but then came the 38-pitch second inning. The Yankees took a two-zip lead two batters into the game on Curtis Granderson's homer, but Sabathia gave it back in the second on Robert Andino's two-strike single. His pitch count sat at 74 after just three innings, and things weren't looking good given the thin relief corps. The Orioles took a one-run lead on Mark Reynolds' two-run double in the fifth, when Sabathia was closing on the century mark. He managed to throw a perfect sixth inning and finished the night with 112 pitches.
Anecdotally, it seemed like Sabathia struggled most when he had to pitch from the stretch. He seemed to be fine from the windup, locating his fastball and slider well, but with men on base he was just … off. That said, most pitchers are out of a game like this in the second or third inning. Even when Sabathia's bad, he still goes six innings. The guy doesn't get enough credit for keeping the Yankees in the game on his off-nights, like these first two starts of 2012. By the way, this was the 62nd straight start in which CC went at least five innings.
The Big Hit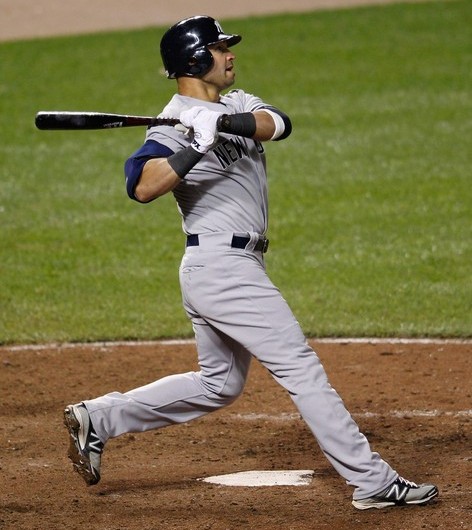 The Yankees have been pretty awful with runners in scoring position so far this season, but on Wednesday night they seemed to get over the hump. They went 4-for-10 with men on second and/or third overall, the biggest blow being Nick Swisher's two-run homer off Kevin Gregg with two outs in the tenth inning. He struck out looking with a man on third and one out in the eighth, so he did well to redeem himself.
Granderson had two of those four hits, including his homer in the first and game-tying opposite single in the seventh. Brett Gardner dunked in a bloop single that loaded the bases but did not score a run given it's bloopiness. The Swisher homer wi" get most of the attention and rightfully so, but the Yankees did a pretty good job of turning base runners into runs in this game, or at least a better job than they had been doing.
Binderball
The first six games of the season have featured some adventurous calls by Joe Girardi, but I think the intentional walk to Nick Markakis in the ninth inning of this game has been the worst. The O's had runners on first and second with two outs, and Rafael Soriano was instructed to walk Markakis and pitch to Adam Jones. It forced a runner over to third, meaning a walk, wild pitch, passed ball, hit-by-pitch, whatever would have ended the game.
Naturally, the move worked. Soriano blew Jones away on four pitches, getting him to swing and miss at three explosive fastballs. That doesn't mean the intentional walk was the right call though, it was a bad move that luckily led to good results. Never put the winning run on third base, there's just so much that can go wrong. After all those years of bad bunt calls, it looks like this is the year of the intentional walk.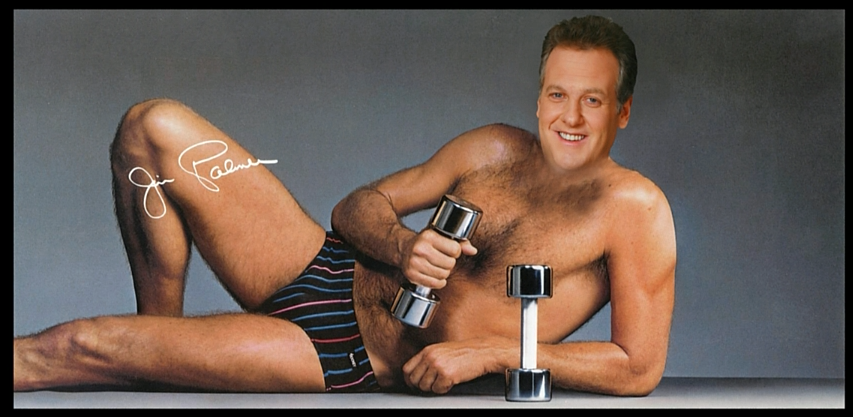 Leftovers
Tonight's unsung hero? My vote goes to Boone Logan, who replaced Sabathia and retired all five men he faced, including four right-handed batters. Soriano got four outs including the Jones strikeout, and Mariano Rivera threw his usual scoreless inning for his second save in as many days. Over the last two games, the bullpen has thrown 11.1 scoreless innings with just four hits, four walks, and 16 strikeouts. Just can't say enough about how great those guys have been early on.
Eduardo Nunez really is amazing. He pinch-ran for Alex Rodriguez late in the game, then had a Johnny Damon moment by stealing two bases on one play as the ball got away from the defender. Nunez then nearly threw a ball away an inning later, and in the tenth inning he got picked off first following a one-out single. To be fair, replays showed it was a bad call and he was actually safe. Still, this dude is a human blooper reel.
Derek Jeter led off the game with the double, his fifth leadoff hit in their six games. The Cap'n has been the Yankees' best hitter early on, and he's been putting the pressure on right at the top of the first inning. Very nice to see. Every player in the starting lineup reached base at least once except for Robinson Cano, who took an 0-for-5. Jeter (double and walk), Granderson (homer and single), Mark Teixeira (single and double), and Raul Ibanez (two walks) each reached base twice.
We've heard an awful lot about the shift this last week because of the Rays, and the Yankees had the shift on Reynolds in the second inning. There's nothing wrong with that, but they kept feeding him soft stuff away. That doesn't work, those pitches are going to be slapped the other way not pulled. The shift isn't just about positioning, you have to pitch to it as well. The Yankees are terrible at that.
Someone really, really needs to get on Sabathia about sticking his bare hand out at bats in play. He took a one-hopper off his left hand in the second and although he was fine, we really could have done without the scare.
Box Score, WPA Graph & Standings
MLB.com has the box score and video highlights, FanGraphs the other stats, and ESPN the updated standings.

Source: FanGraphs
Up Next
The Yankees are off on Thursday, then they'll open the home portion of their schedule against the Angels on Friday afternoon. It'll be Hiroki Kuroda against Ervin Santana, and Jorge Posada is going to throw out the ceremonial first pitch. If you want to attend, check out RAB Tickets.