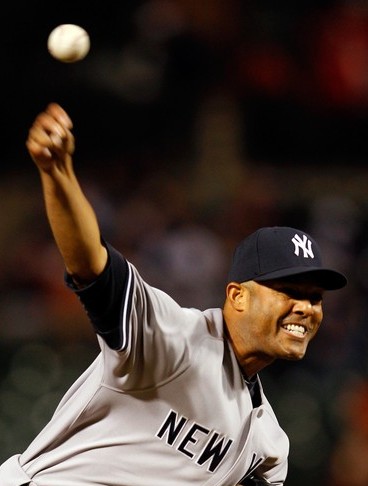 Everyone knew the bullpen would be one of the Yankees' greatest strengths coming into the season, just as it has been over the last three or four years. The David Robertson and Rafael Soriano setup tandem were going to bridge the gap to Mariano Rivera while Cory Wade and Boone Logan handled miscellaneous innings. Clay Rapada and David Phelps won the last two spots with excellent Spring Trainings. Joba Chamberlain's ankle injury means his midseason return is extremely unlikely, but the Yankees have more than enough depth to survive the loss.
Mo blew the save on Opening Day, turning a one-run lead into a one-run loss and leaving a bitter taste in everyone's mouth. The Yankees lost the next two games but have since rebounded to win three straight, and the one constant through it all has been stellar bullpen work. Since that blown save, the relief corps has allowed just three runs in 19 innings, and all three came when a left-handed specialist was left in to face right-handed batters. They've given up just eleven hits and four unintentional walks during that time, striking out 28. That is, as the kids say, stupid good.
Robertson has been his usual superb self and Rivera shook off that blown save to pitch well in three other appearances, but the headliners so far have probably been Phelps and Wade. Phelps has retired all nine men he's faced so far, five on strikeouts. Wade was a disaster in Spring Training — 23 baserunners and 11 runs in 12.2 IP — but has thrown five scoreless innings in the regular season, allowing just two hits, one intentional walk, and one hit batsman against nine strikeouts. His 42-pitch effort on Tuesday night allowed the Yankees to win in extra innings.
The bullpen will get a much needed rest today after the last two games have gone longer than expected, and they deserve it. The starters have been generally ineffective through six games, putting even more pressure on these guys keep games close and winnable. Relievers have a way of being tossed aside and forgotten — as we always say, the bullpen right now is the not the bullpen they'll have at the end of the season — but these seven guys have been the steadying force in the late innings and are a big reason why the Yankees are 3-3 and not 2-4 or 1-5 or worse.