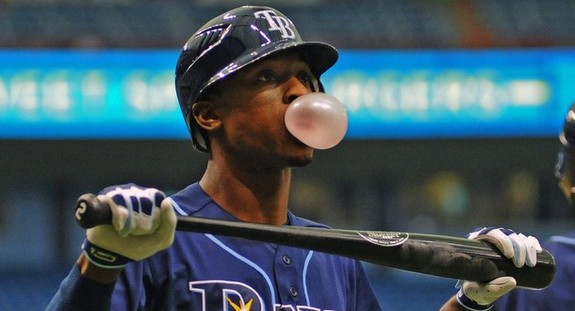 Separated by one game in the loss column in the AL East, the Yankees and Rays will meet for the third time this season over the next few days. Tampa swept the season opening series at Tropicana Field before New York took two of three in Yankee Stadium early last month. First place is on the line … but it's only June so it's not like this is a huge series. It is the biggest of the season to date, however.
What Have They Done Lately?
Despite sitting atop the AL East with a 31-23 record and a +18 run differential, the Rays have actually lost five of their last eight games. They did take two of three from the fading Orioles over the weekend, contributing to their league best 19-11 home record. Tampa's 12-12 road record is another matter.
Offense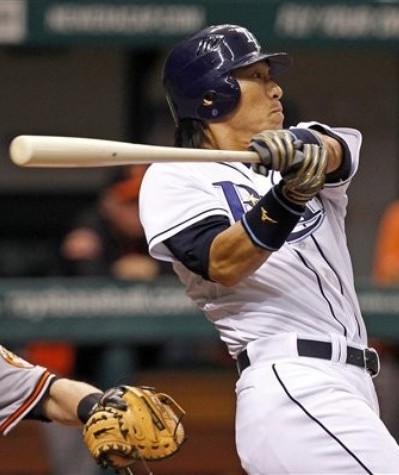 Sitting just below the league average a 4.26 runs per game, the Rays own a perfectly average 100 wRC+ as a team and really miss the injured Evan Longoria (167 wRC+). The offense has instead been carried by Matt Joyce (162 wRC+), who has held his own against left-handers (133 wRC+) in the early going. Desmond Jennings (114 wRC+) is likely to return from the DL to reinforce the top of the order at some point this series if not tonight. He's been out with a knee issue.
Staples like B.J. Upton (117 wRC+), Carlos Pena (108 wRC+), and Ben Zobrist (103 wRC+) have been no worse than average but have a tendency to perform better than that against the Yankees. Luke Scott (98 wRC+) has been in a prolonged slump (87 wRC+ in May) and is losing playing time to former Yankee Hideki Matsui (100 wRC+). Godzilla has three hits in his 16 plate appearances, including two homers. Miscellaneous annoying infielders like Drew Sutton (53 wRC+), Sean Rodriguez (80 wRC+), Will Rhymes (81 wRC+), and Elliot Johnson (104 wRC+) have been anywhere from bad to average while both catchers — Jose Lobaton (56 wRC+) and Jose Molina (57 wRC+) — have been awful. Rich Thompson (-27 wRC+) is basically a pinch-runner/defensive replacement in the outfield.
Pitching Matchups
Tuesday: LHP Andy Pettitte vs. RHP Jamie Shields
This will already be the third time the Yankees are facing Shields this season. The first go 'round (six runs in five innings) went much better than the second (three runs in six innings), but I think we all know how good he can be. Shields has pitched to a 3.95 ERA with a 3.59 FIP, with career bests in strikeout (9.12 K/9 and 23.8 K%) and ground ball (59.0%) rate. His walk rate (2.71 BB/9 and 7.1 BB%) is a career worst though, and his 1.11 HR/9 is up there. Shields is the master at pitching backwards, using his various offspeed pitches — low-80s curveball, upper-80s slider, and world-class mid-80s changeup — to setup his three upper-80s/low-90s fastballs (four-seamer, two-seamer, cutter). He's a tough assignment, no doubt about it.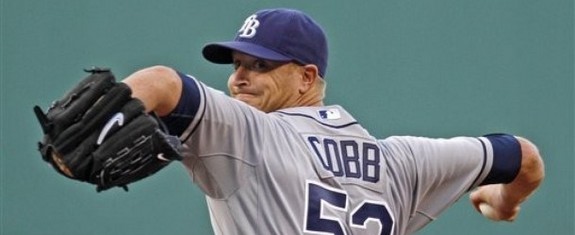 Wednesday: RHP Ivan Nova vs. RHP Alex Cobb
Cobb has made three solid starts (3.71 ERA and 3.20 FIP) since replacing Jeff Niemann in the rotation; he had a comebacker fracture his leg. He's primarily a ground ball guy (57.1%), not a strikeout (6.35 K/9 and 15.4 K%) or low-walk (3.71 BB/9 and 9.0 BB%) type. Cobb uses four pitches, including a pair of upper-80s fastballs in the four and two-seamer. He also throws a mid-80s changeup and mid-70s curveball. The Yankees faced Cobb once last year, though he held them to two runs (one earned) in six innings. At least they're not going in blind.
Thursday: LHP CC Sabathia vs. LHP David Price
My Cy Young pick has cooled off a bit after a roaring start, pitching to a 2.44 ERA and a 3.24 FIP in his eleven starts. His strikeout rate (7.57 K/9 and 20.7 K%) is his worst in three years and his walk rate (2.81 BB% and 7.7 BB%) jumped a bit after a career-low last season, but his ground ball rate (52.6%) is his best ever. Price is another three fastball — mid-90s two-seamer, mid-90s four-seamer, low-90s cutter — guy with three offspeed pitches — upper-80s slider, upper-70s curveball, low-80s changeup. The Yankees have seen him two already this season with good results (five runs in seven innings) and bad results (two runs in 6.1 innings). You know how good he is.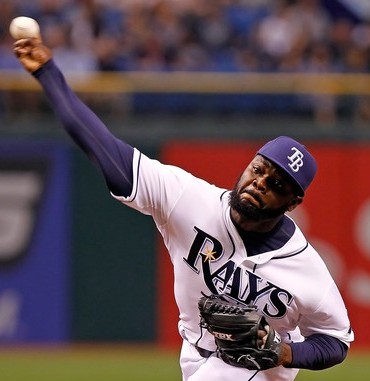 Bullpen Status
Like the Yankees, the Rays had Monday off so their bullpen is rested. New York has the added advantage of getting a complete game from Phil Hughes on Sunday, so the bullpen has really had two full days off. Good stuff.
Anyway, Tampa's bullpen is anchored by the reborn Fernando Rodney, who's pitched to a 2.19 FIP thanks to his newfound ability to throw strikes (1.37 BB/9 and 4.0 BB%). Homer prone setup man Joel Peralta (4.10 FIP) has pitched better after a few rough weeks to start the season, and situational ground ball (55.0%) righty Burke Badenhop (4.25 FIP) lends a hand from time to time. Long man Wade Davis (3.48 FIP) is the only other right-hander in the bullpen.
The Rays have three left-handers to deploy in various situations. Jake McGee (1.35 FIP) is the hard-throwing guy that will pitch to both lefties and righties but J.P. Howell (4.77 FIP) is the soft-tossing specialist. Cesar Ramos (4.40 FIP) is a low-leverage mop-up type who is far from a roster lock. He could be sent down and replaced with another disposable arm at any time. Overall, the Tampa relief corps is in the middle of the pack with a 3.72 FIP. For the latest and greatest on the division rivals from Florida, check out DRays Bay.