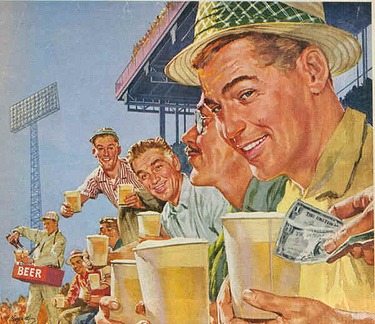 Hello all!  Just wanted to give you a quick update on our plans for Saturday's Drink Up!
I have received word from The Big Hunt that they will be open Saturday at 5 p.m.  So, let's shoot for about that time or after (barring the game doesn't go 22 innings).  We do not have anything too organized there, but I have asked them to save a table or two for us, so it's all pretty informal.
If using WMATA's Metro from Nationals Park, you can take the Green line to L'Enfant Plaza, transfer to the Yellow or Blue lines to Farragut West and then walk. Or you can take the Green line to Gallery Place then transfer to the Red Line to Dupont Circle and walk.  The walk from Dupont is slightly shorter, but because of the WMATA's weekend work, the ride on the Red Line may take much longer.
Hope to see you all there!  Even Mike!