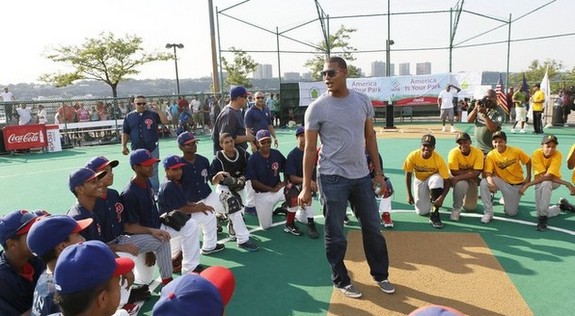 Just one more baseball-less night until the Yankees kick off the second half of their season against the Angels. Have you enjoyed the break? I sure have, it's good to take a few days to clear your mind and recharge the baseball batteries. The second half is always a grind, they don't call it the dog days of summer for nothing.
In case you missed it, we took some time to review the first half of the season over the last few days…
If you read the posts already, well go read them again. After that, use this as your open thread for the evening. There are no major sports on tonight, so relax and talk about whatever you like here. Go nuts.