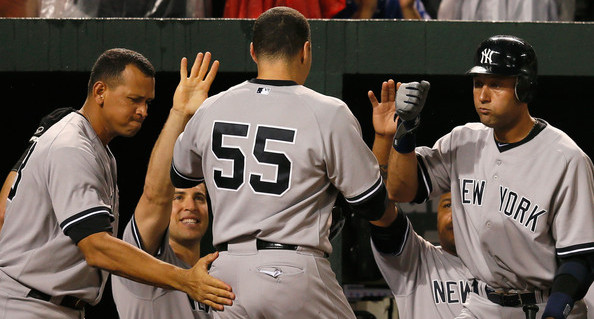 By my unofficial count, the Yankees are 11-4 and have outscored their opponents 93-60 in 15 games immediately prior to a scheduled off-day this season. I always say off-days feel better coming off a win — especially a big win like yesterday's — and the Bombers have certainly done well in that department this year. Furthermore, they are 12-2 and have outscored opponents 86-50 in games immediately following an off-day as well. I suppose we could fire up the narrative generator and say that this veteran club really enjoys days off, but who knows. Maybe it's just a fluke. Either way, let's hope that trend continues tomorrow in Boston.
Here is your open thread for the evening. The Mets are playing the Nationals (McHugh vs. Gio) and MLB Network will air a game later as well. Who you see depends on where you live. The season-opening Monday Night Football doubleheader features the Bengals at the Ravens (7pm ET) and then the Chargers at the Raiders (10:15pm ET). Talk about any or all of those games here, as well as anything else on your mind. Have at it.
Minor League Update
If you're looking for a Down on the Farm post tonight, you're not going to find one because no one is playing. Double-A Trenton has a scheduled off-day as they prepare to begin the best-of-five Eastern League Championship Series against Akron tomorrow night. All of the other affiliates either failed to qualify for the postseason have already been eliminated. So yeah, go Thunder.