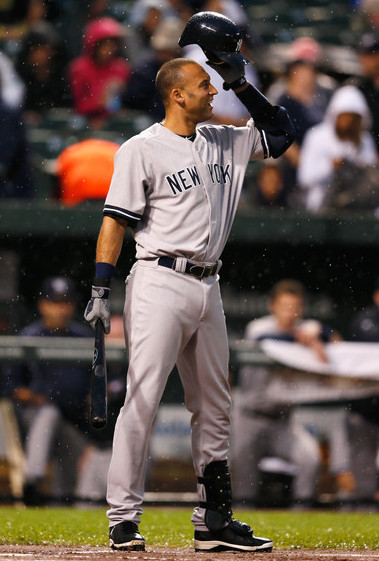 The Yankees just wrapped up their biggest ten-game stretch of the season (to date anyway), and I suppose it was something of a success because they came out of it in first place. Then again, they did lose two games in the standings to both the Orioles and Rays in the process. Let's not start popping champagne and planning the parade just yet.
The good news is that the toughest stretch of the schedule appears to be in the rear-view mirror. Of the 22 games left on the docket, the Yankees will play just six against teams with a winning record — three against the Rays next weekend and three against the Athletics the weekend after. That's it, the other 16 games will be played against clubs far out of the postseason picture. Furthermore, those series with Tampa and Oakland will both be played in the Bronx, as will 12 of the final 22 games overall.
Outside of those two series against the Rays and A's, the Yankees will play six games against the Red Sox, seven against the Blue Jays, and three against the Twins. Compared to the Orioles (nine of 22 against winning teams) and Rays (13 of 22 against winning teams), the Bombers seem to have the most favorable schedule the rest of the way. It's also worth noting that Baltimore and Tampa still have to play each other six times as well, and both teams can't win those games. That's an added bonus for New York as they look to lock up the AL East crown.
Now let's not get carried away here. You know as well as I that having a favorable schedule means very little. Teams don't just roll over because you want them to, and in fact you can make the argument that clubs play even harder than usual against the Yankees. If there's one thing the 29 non-Bronx-based franchises have in common, it's wanting to beat the Yankees. The Jays and Sox always play New York tough and those games will surely feel like they're being played against a contender. It's just the way it is.
Yesterday's blowout win was a fine way to cap off an otherwise underwhelming ten-game stretch. I don't really believe that momentum is a thing in baseball, but it was certainly a win that makes everyone feel a little bit better about how things are going at the moment. The schedule is set up to allow the Yankees to pull away from the pack a bit, assuming they hold up their end of the bargain and actually play well. That isn't a given these days. As far as the next 3+ weeks go, playing just six of the final 22 games against above-.500 teams is a luxury the other AL East contenders do not enjoy.