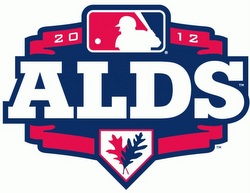 So it all comes down to this. The Yankees and Orioles have been separated by more than one run for a total of six outs this series, playing four incredibly tight games that were more "oh my goodness they keep blowing opportunities" than "holy cow what a great game!" You know what I mean. Outside of the ninth inning of Game One and Raul Ibanez, this series hasn't been a banner "let's make some more fans!" exhibition for the game.
Anyway, by now you all know the story. Both teams are struggling so much offensively that they only have two players who can not be considered automatic outs each — Derek Jeter and Mark Teixeira for the Yankees, Nate McLouth and Manny Machado for the Orioles. Everyone else has been flailing away, running into bad luck, or some combination of both. CC Sabathia needs to come out and dominate like he did in Game One and the offense … I mean, they just have to wake up. What more can you say? Here are the lineups…
Baltimore Orioles
LF Nate McLouth
SS J.J. Hardy
CF Adam Jones
RF Chris Davis
C  Matt Wieters
3B Manny Machado
1B Mark Reynolds
DH Lew Ford
2B Robert Andino
RHP Jason Hammel (8-6, 3.43)
New York Yankees
SS Derek Jeter
LF Ichiro Suzuki
2B Robinson Cano
1B Mark Teixeira
DH Raul Ibanez
RF Nick Swisher
CF Curtis Granderson
C  Russell Martin
3B Eric Chavez
LHP CC Sabathia (15-6, 3.38)
It's not the most picturesque of days in New York, but the weather will not be a factor tonight. First pitch is scheduled for 5:07pm ET and the game can be seen on TBS. Enjoy.