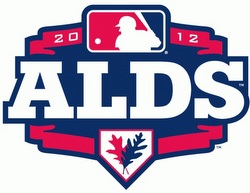 There are a lot of parallels between this year and 1996, isn't there? The Yankees and Orioles finished one-two in the division that year, but the Bombers had a double-digit lead at midseason and nearly blew it in September, just like this season. The two clubs met in the ALCS that year, but the new rules allow them to meet in the ALDS this season even though they own the two best records in the circuit. That's the reward for finishing the best record in the AL I guess, opening the series on the road against the second best team in the league.
Anyway, the weather in Baltimore is not great. It's been raining on-and-off all day, but there appears to be enough of a window to get the game in tonight. After the suspended game nonsense last year, I really hope they're 100% certain they'll get the entire game in tonight before having the pitchers warm up and everything. I'd rather not see the Yankees and CC Sabathia go through that again. Here are the starting lineups…
New York Yankees
SS Derek Jeter
LF Ichiro Suzuki
3B Alex Rodriguez
2B Robinson Cano
RF Nick Swisher
1B Mark Teixeira
CF Curtis Granderson
C  Russell Martin
DH Raul Ibanez
CC Sabathia (15-6, 3.38)
Baltimore Orioles
LF Nate McLouth
SS J.J. Hardy
CF Adam Jones
C  Matt Wieters
1B Mark Reynolds
DH Chris Davis
RF Lew Ford
3B Manny Machado
2B Robert Andino
Jason Hammel (8-6, 3.43)
Tonight's game is scheduled to start at 6:07pm ET and can be seen on TBS. If the Nationals and Cardinals are still playing, the start of this game will air on TNT instead. No word on whether there will be any kind of delay just yet. Enjoy the game.
Update (5:53pm ET): The game is officially in a rain delay and no start time has been announced. Stay tuned for updates.
Update (7:30pm ET): Just so you don't think I've been ignoring things, a start time still has not been announced. Better get settled in, it might be a long night.
Update (8:02pm ET): The game is scheduled to start at approximately 8:40pm ET. Better late than never, I suppose.