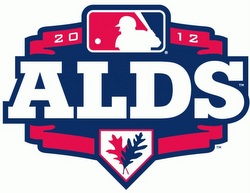 Joe Torre used to always say that Game Two was the most important game of a playoff series because if you won Game One, you've got a chance to really take control of the series. On the other hand, if you lost Game One, you've got a chance to get back in the series and tie things up. I respectfully disagree — I'm in the "the most important game is the next one" camp — but it wasn't a coincidence that Torre always lined Andy Pettitte up for Game Two. He trusted him to either give the Yankees a 2-0 series lead or tie it up a 1-1.
Pettitte will be on the mound in Game Two tonight after CC Sabathia pitched the Yankees to a win in Game One, with a big assist from the offense for their five-run ninth inning. Andy made three regular season starts after coming off the DL, allowing just two runs in 16.2 total innings. He stretched his pitch count up to 94 last time out and should be good for 100+ offerings tonight, especially after eight days of rest. The entire bullpen is fresh as well following Sabathia's outing. Here are the lineups…
New York Yankees
SS Derek Jeter
LF Ichiro Suzuki
3B Alex Rodriguez
2B Robinson Cano
RF Nick Swisher
1B Mark Teixeira
C  Russell Martin
CF Curtis Granderson
DH Eduardo Nunez
LHP Andy Pettitte (5-4, 2.87)
Baltimore Orioles
LF Nate McLouth
SS J.J. Hardy
RF Chris Davis
CF Adam Jones
C  Matt Wieters
1B Mark Reynolds
DH Jim Thome
3B Manny Machado
2B Robert Andino
LHP Wei-Yin Chen (12-11, 4.02)
It's been raining in Baltimore most of the day, but things are supposed to die down later tonight. Whether the rain dies down enough for them to get the game in without a lengthy delay remains to be seen. Hopefully the can get a full nine innings in and there won't be a mid-game delay. Anyway, the game is scheduled to start at 8:07pm ET and can be seen on TBS (or TNT if the Nationals and Cardinals are still playing). Enjoy.
Update (7:51pm ET): Guess what? They're in a rain delay. A start time has not yet been announced, but appears that the delay will be shorter than last night's. At least I hope it will be.
Update (8:10pm ET): The game is scheduled to begin at 8:45pm ET.