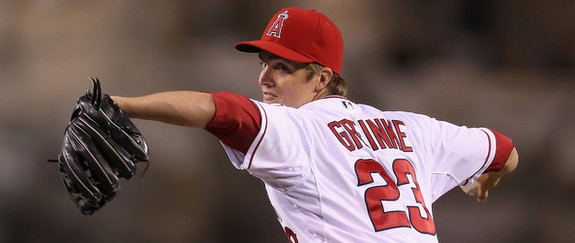 As of 12:01am ET this morning, free agents are now free to sign with any team. This isn't the NBA or NHL or NFL though, the top players aren't signing anytime soon. A few guys will sign in the coming days, but the representatives for all of the notable free agents will play the market a bit over the next few weeks. The winter meetings in early-December is when things will really start to ramp up.
To hold you over, here is a collection of recently released free agent rankings to help you get a feel for the market. As you know, the Yankees will be looking for a catcher, an outfielder, a starting pitcher or two, a reliever or two, and basically an entire bench this winter. Yeah, this won't be a slow offseason.
MLBTR's Top 50 Free Agents: Tim Dierkes has the Yankees signing (or re-signing) Hiroki Kuroda, Rafael Soriano, Torii Hunter, Russell Martin, Mariano Rivera, Andy Pettitte, and Eric Chavez. He acknowledges that bringing both Soriano and Rivera back is unlikely, however.
ESPN's Top 50 Free Agents: Keith Law doesn't make predictions, but he does rank the 50 best free agents with ultra-informative blurbs (Insider req'd). Korean left-hander Hyun-Jin Ryu, who was posted yesterday, ranks 37th and is considered a better fit in the bullpen than as a starter in MLB by KLaw.
FanGraphs' Top 25 Free Agent Values: Using their contract crowdsouring results, Dave Cameron put together a list of the best free agent values led by Nick Swisher at four years and $56M. Kuroda ranks eighth at two years and $24M.
In case you missed it yesterday, our 2013 Draft Order page is up and running. All of the players to receive qualifying offers — and therefore require draft pick compensation to sign — are listed there, so make sure you check back to see which picks move around throughout the winter. If you're curious to see what the current roster looks like, check out our Depth Chart.
My guess is that the first move in what figures to be an eventful offseason for the Yankees will be re-signing Kuroda, which I suppose could happen before the end of the month. There's a chance he'll accept that one-year, $13.3M qualifying offer before next Friday's deadline. I think he could probably press the team for upwards of $15M, but we'll see. Either way, welcome to the Hot Stove League.