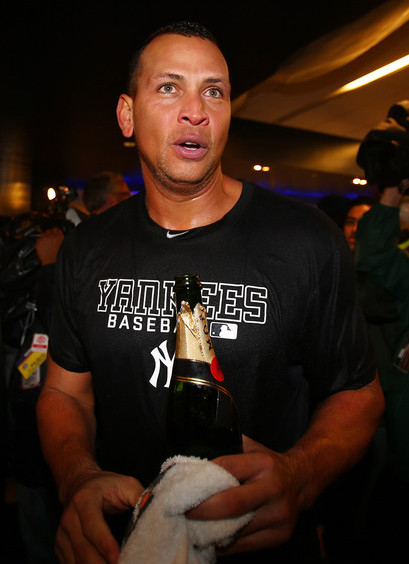 I feel like this poll was inevitable. There has been so much talk — speculation more than anything — about the possibility of the Yankees voiding Alex Rodriguez's contract in the wake of the latest PED scandal that I want to see how many people actually believe it will happen.
Yesterday I wrote about the process the Yankees will have to wade through to make voiding A-Rod's deal possible, which begins with waiting for MLB to finish their investigation. That is going to take a while. Jeff Passan reported last night that the league will soon interview the players mentioned in the report and has a contingent traveling to Florida today to speak to the people at the Miami New Times, which broke the story. Those are steps one and two of many.
Regardless of whether you think it will actually happen — or if the Yankees will even seriously attempt it — voiding A-Rod's contract will be extremely difficult. Remember, there was talk about voiding Jason Giambi's contract following his PED revelations a few years ago, and that proved to be so difficult the team didn't even take a real shot at it. Granted, Giambi was owned much less at the time than A-Rod is now, which changes things.
No matter what happens, A-Rod will not return to the team for quite some time thanks to his latest hip surgery. There's a non-zero chance he will never play for the Yankees again, either because the injury is so debilitating that he can't play anymore (highly unlikely given the way the team and doctor spoke following the procedure) or because the contract is voided.
Will the Yankees void A-Rod's contract?
Yes, they'll find a way.
No, but they'll try.
No, they'll work out a buyout.
No, they won't even try because it'll be so difficult.
Total Votes: 3311
Started: January 31, 2013
Back to Vote Screen