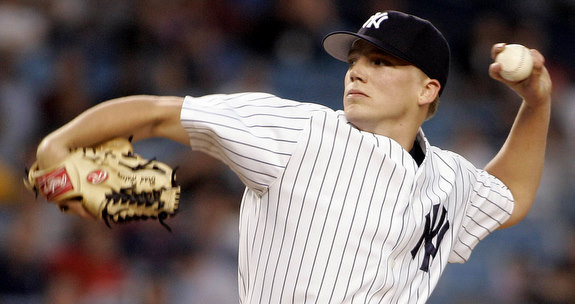 Prospect season is in full swing now that pitchers and catchers are due to report next week, so it's time for my annual look at the Yankees' top 30 prospects. Before we do that though, we have to look at some players who are on the outside looking in. New York has a fairly deep system, especially when it comes to power arms, so there are always a few players I want to highlight even though I don't consider them one of the organization's 30 best prospective big leaguers.
Just one of last year's Not Top 30 Prospects jumped into the Top 30 this year, but three others were among the very last cuts and could have easily snuck in. The fifth player missed the entire season due to injury and wasn't a serious consideration for the list. As a reminder, these are not prospects 31-35. They're five prospects who I believe have a chance to jump into next year's Top 30 with a healthy and strong season in 2013. That's all. The players are listed alphabetically — ages are as of April 1st — so don't bother to read anything into the order.
RHSP Gabe Encinas, 21
Given a $300k signing bonus as the team's sixth round pick in 2010, Encinas put together a generally underwhelming campaign — 4.97 ERA (5.31 FIP) with 14.8 K% and 12.0 BB% in 70.2 innings — with Short Season Staten Island last year. Despite that, he's a guy worth following because his raw stuff has improved considerably since his days of hugging 90 mph with his fastball back in high schooler. Encinas, who is listed at 6-foot-3 and 195 lbs., now lives in the 93-95 mph range with that fastball, which bores in on righties. He even hit 98 a few times last summer. His curveball and changeup lag though, as does his overall command. Encinas is still learning to harness is newfound power stuff and will need quite some time to climb the ladder, likely spending a year at each level. He is ticketed for the Low-A Charleston starting rotation when the season begins.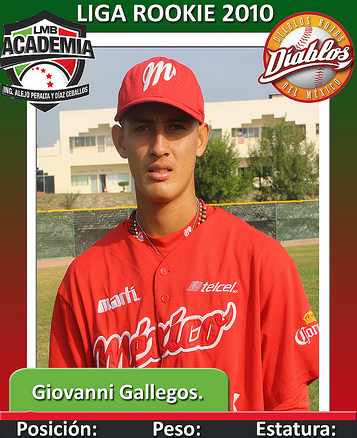 RHSP Gio Gallegos, 21
Depending on who you ask, Gallegos was coming off either Tommy John surgery or knee surgery when the Yankees signed him for $100k in 2011. Listed at 6-foot-2 and 175 lbs., the Mexican-born Gallegos was healthy enough to post a 1.67 ERA (2.50 FIP) with 22 strikeouts and just two walks in 27 innings for the club's Rookie Level Gulf Coast League affiliate last year. He's primarily a two-pitch pitcher who throws easy low-90s gas with a hard, low-80s curveball that can be a true put-away pitch at times. A nascent changeup rounds out his repertoire. Gallegos has good command and excellent control, though he might be the type of guy who throws too many strikes and gets hit more than his stuff says he should. There's a good chance the Yankees will have him join Encinas in the Low-A Charleston rotation this year.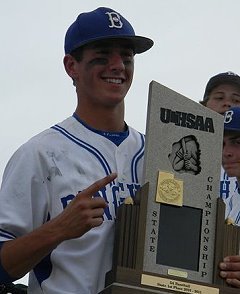 RHSP Brady Lail, 19
The Yankees only signed three players to above-slot bonuses last season, and one of those three was Lail. New York paid him $225k as their 18th round pick, then watched him allow two runs with ten strikeouts and two walks in 12.2 innings for the Rookie Level Gulf Coast League team after signing. Lail is big and projectable at a listed 6-foot-2 and 175 lbs., and the Yankees are hopeful he will add some velocity to his mid-to-high-80s fastball as he fills out. His big-breaking curveball is already an above-average swing-and-miss pitch, and his changeup is advanced for a high schooler. All of his pitches play up because of a deceptive delivery. If Lail adds a few ticks to his fastball, he could rocket up prospect lists as a kid with three average or better pitches. The Yankees figure to hold him back in Extended Spring Training before sending him to Short Season Staten Island in 2013.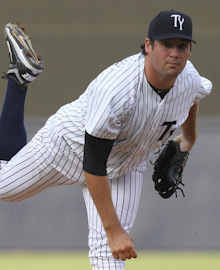 RHSP Zach Nuding, 23
Nuding signed for $265k as the team's 30th round pick in 2010. He missed time with a sore shoulder in 2012, but otherwise pitched to a 3.89 ERA (3.20 FIP) with 18.0 K% and 7.1 BB% in 85.2 innings for High-A Tampa last year before a stint in the Arizona Fall League. Nuding is an intimidating presence on the mound at a listed 6-foot-4 and 250 lbs., and his fastball cashes the check his frame writes by sitting in the 93-96 range with a few 98s. He throws downhill well and hitters have a hard time hitting the pitch in the air. A low-80s slider and low-80s changeup are his two secondary offerings, and both lag behind his fastball. His delivery is a little violent but he's not wild. The Yankees have had Nuding start throughout his career just to accumulate innings, but it'll soon be time to take off the reigns and let him cut it loose in the bullpen. A ticket to Double-A Trenton is in the cards for this season. Don't be surprised if he's in the big league bullpen mix at this time next year if they shift him to relief at some point this summer.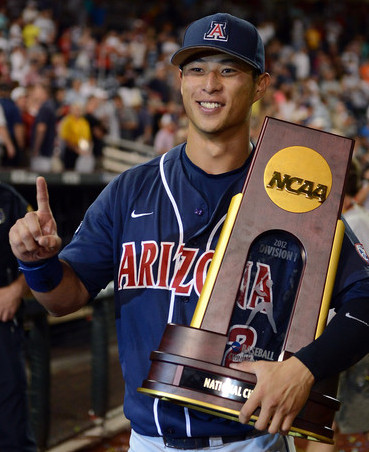 2B/OF Rob Refnsyder, 22
Refsnyder was named the College World Series Most Outstanding Player after leading Arizona to the national championship last summer, then he signed for a little more than $205k as the Yankees fifth round pick. He hit just .247/.324/.370 (95 RC+) with four homers and eleven steals in his 182-plate appearances cameo with Low-A Charleston at the end of the season. Refsnyder, who is listed at 6-foot-1 and 205 lbs., has a level right-handed swing that is gearing for contact and capable of slashing line drives all over the field. He isn't expected to hit for much power and has just decent speed, but his instincts and aggressiveness make him a stolen base threat. There was talk of the Yankees shifting Refsnyder back to second base — he played the position in high school but moved to the outfield in college — but he played right field exclusively for the River Dogs late in the season even though Angelo Gumbs had been on the DL at that point. To get into my Top 30, Refsnyder will have to shift to the infield because he just doesn't hit enough or defend well enough to hold down an outfield corner. He's expected to join High-A Tampa along with Gumbs this summer, so a move back to second seems unlikely at the moment.