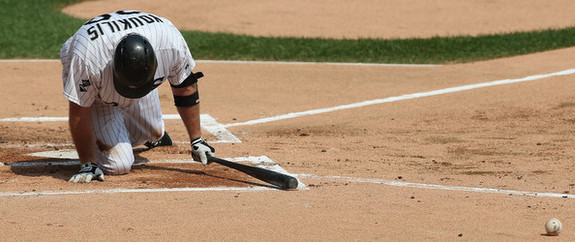 The 2012-2013 offseason is officially over. Pitchers and catchers will report to Tampa today, then have their first workout tomorrow. More than a few players have been working out at the complex in recent weeks, mostly guys coming off injury like Derek Jeter and Michael Pineda. Position players will report on Sunday and the first Grapefruit League game is next Saturday.
This offseason was very, very different for the Yankees. The plan to get under the $189M luxury tax threshold in 2014 dominated the winter, as the future financials of every possible move had to be considered. Outside of a two-year pact for Ichiro Suzuki — a deal that appears to be motivated by off-the-field factors rather than expected on-field production — the team held firm on one-year offers. They lost out on more than a few players because of that, including Jeff Keppinger, Scott Hairston, and Torii Hunter.
Most of the heavy lifted was done back in November, when Hiroki Kuroda ($15M), Andy Pettitte ($12M), and Mariano Rivera ($10M) agreed to new one-year contracts within the span of nine days. Kuroda had plenty of suitors and more lucrative offers, but it was pretty much Yankees or retirement for Pettitte and Rivera. Both opted for another year after injury-shortened 2012 campaigns. Just like that, the pitching staff was pretty well set.
Things didn't go so smoothly on the position player side. Hours after Rivera rejoined the team, catcher Russell Martin took a two-year deal with the Pirates without ever receiving an offer from New York. With few alternatives available — either in free agency or through trades — the club never really pursued a new starting backstop and will go into camp with Chris Stewart, Frankie Cervelli, and Austin Romine fighting for the two catching spots. I think that was the first time the 2014 payroll plan really hit home and we got to see it impact a roster decision.
About two weeks later the news of Alex Rodriguez's left hip injury broke, forcing the team to look for a full-time third baseman rather unexpectedly. That search led them to Kevin Youkilis ($12M), whose name value outweighs his on-field production at this point of his career. I suppose they could have looked at him as a primary DH/backup corner infielder, but it's very unlikely the Yankees would have pursued Youkilis without A-Rod's injury. We'll never know if the team was willing to invest that $12M elsewhere before needing a new body at the hot corner.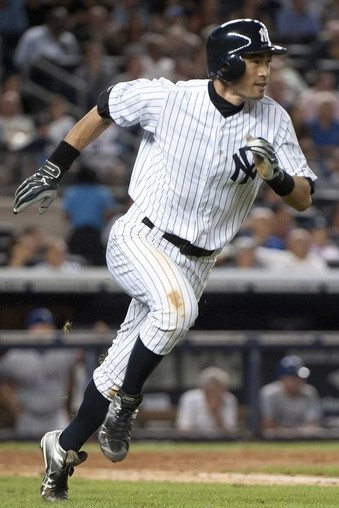 Ichiro returned less than a week later, taking the place of the departed Nick Swisher. Despite what was ultimately a reasonable cost (four years, $56M), the Yankees never showed any interest in bringing their right fielder of the last four seasons back for more. Since catcher was weirdly a non-priority, most of the offseason work was complete once Ichiro was re-signed. The club had rebuilt the pitching staff, replaced A-Rod, and found a new right fielder. The DH spot and miscellaneous bench/depth pieces were the only items left on the agenda.
From mid-December through today, the Yankees did an awful lot of window shopping. They dipped their toe in the Raul Ibanez, Javy Vazquez, Grady Sizemore, Ben Francisco, Lance Berkman, and Nate Schierholtz pools before coming up empty. Guys like Jim Thome and Delmon Young didn't catch their eye. What the Yankees did do during that time was sign Matt Diaz, Juan Rivera, and Dan Johnson to minor league contracts. The first two will compete for the right-handed hitting outfield bat role while Johnson had a shot to make the team as the DH before they inked Travis Hafner ($2M).
Beyond the free agent market, the Yankees did not make a notable trade this winter. It's the first time that's happened — defining "notable" as involving a player who was projected to be on the 25-man roster — since the 2007-2008 offseason. They had interest in both Mike Morse and Justin Upton, but they ended up in Seattle and Atlanta, respectively. As far as we know, they didn't have interest in guys like Michael Young, John Jaso, Shin-Soo Choo, Jamie Shields, or Jose Reyes. Some are unnecessary, others were potential fits.
Despite Hal Steinbrenner's silly little statements about not understanding why fans were upset, I know I'm not alone in saying this was an underwhelming offseason. A very underwhelming offseason. The Yankees brought back the same pitching staff (good!) while downgrading behind the plate, in right field, and possibly at third base (bad!). They will improve in left thanks to Brett Gardner's return, and a healthy Hafner should be far more productive than Ibanez. Then again, a healthy Hafner doesn't happen very often. On paper, the Yankees are worse right now than they were five or six months ago.
More than anything though, I'm just glad the offseason is over. Pitchers and catchers are reporting today, and even though it's the biggest non-news day of the year, it symbolizes the start of the new season and that makes me happy. Pretty soon some bats will be cracking and gloves will be popping, and before you know it the regular season will be underway. It's a wonderful time of year.