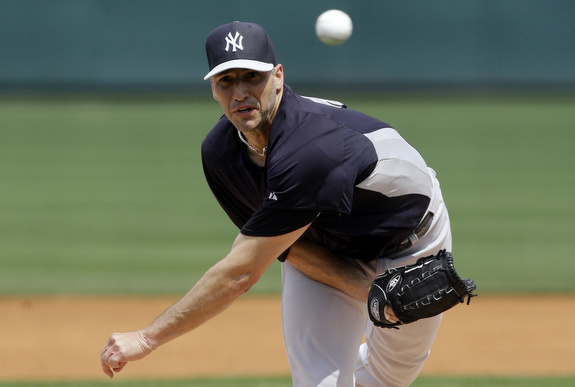 The Yankees lost to the Tigers this afternoon despite leading by three runs at one point. Andy Pettitte allowed four runs in 6.1 innings of work, so he's pretty much stretched out for the season. Just one more tune-up start to go. Cody Eppley faced five batters and allowed five hits, which is … uh … not good. Shawn Kelley allowed a run in an inning and a third.
Ben Francisco was the big star of the day, hitting not one but two homers. They both came off righties — Anibal Sanchez and Bruce Rondon — even though the team is looking at him as a lefty masher. Juan Rivera had three hits including a double while Brett Gardner, Eduardo Nunez (two), Ichiro Suzuki, and Chris Stewart all singled. Kevin Youkilis and Jayson Nix doubled. Here's the box score and here's the rest from Tampa…
Here is your open thread for the evening. The Devils, Knicks, and Nets are all playing, plus MLB Network will air a Spring Training game later tonight. Sounds like most people will get the Pirates and Red Sox. Talk about any of that stuff and more right here. Enjoy.